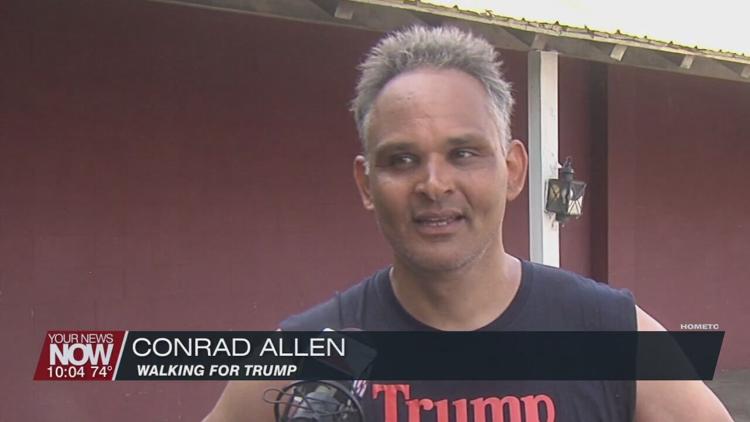 A Putnam County man is going the extra mile and more to show his support for President Trump.
Conrad Allen began his walk around Ohio with his Trump-Pence 2020 flag to raise awareness for the President's election campaign. The first leg of his journey started at his Ottawa home then he walked to Lima, from there he will be spreading a singular message to the rest of the state.
"Peace, I want to bring peace," says Allen. "You know we are here, out here, in Putnam County and near Lima here, it's pretty much Trump country. But I am going to go through the heart of Dayton, through the heart of Cincinnati, the heart of Cleveland. I want people there to know that conservatives love them, we truly do. Some of the bad guys will probably try and take my stuff and treat me mean, but I don't care about that, I will just keep going."
Allen expects he will be walking all the way up to Election Day and beyond to spread his message.