Putnam County veterans got an early Christmas surprise courtesy of the folks at Ottawa's VFW Post #9142.
The group visited senior health care centers around the county, including the Meadows at Ottawa. They gave veterans an early Christmas gift of a hat and lap blanket to show them that there are people thinking about them during the holidays.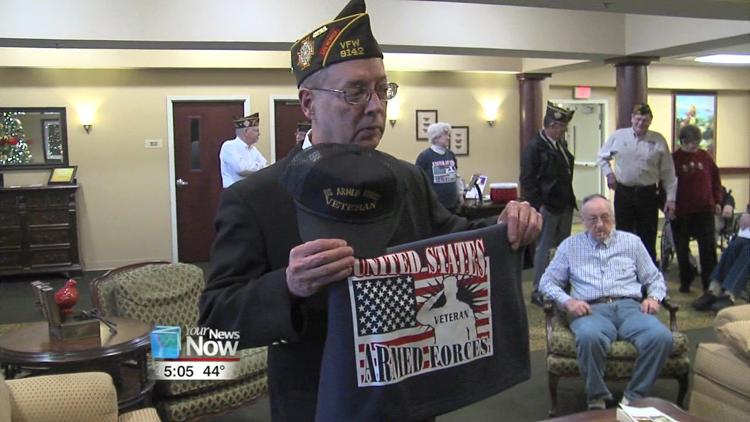 "Some of these veterans may not have family in the area or something so having a dozen people show up and say hi to you, that really means a lot," said Post Commander Gary Buckland.
Navy veteran Cletus Morman's family typically visits him over the holidays, but as someone who was never a member of a veteran organization, he was touched to see that his service was still recognized and appreciated.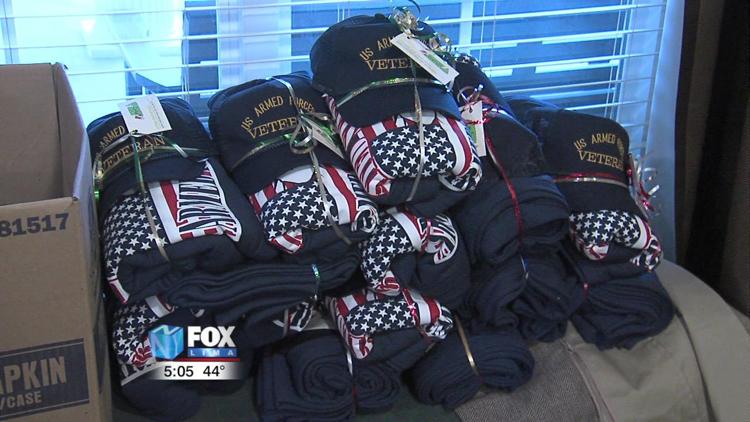 "Big surprise, I never figured I'd get this," said Morman. "To be remembered after all these years is a big surprise."
For the VFW members, it is a way to pay forward the kindness they hope to receive when they are the ones on the other side.
"Someday we're going to be in the same boat and we like to think that somebody's going to show the same care and concern for us," said Buckland. "It certainly makes them feel appreciated and they just like having their service acknowledged and that's what we're doing here today, is thanking them for their service."
The VFW split the cost of the gifts between themselves and Phantasm Designs of Ottawa, who made the hats, as well as County Wide Designs of Kalida, who made the lap blankets.