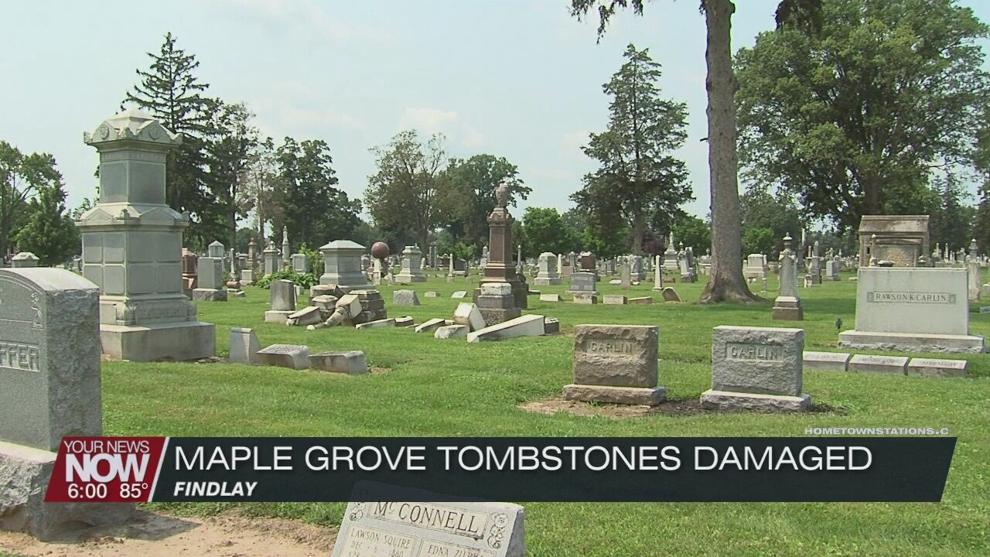 Police are looking into a vandalism case that happened at a Findlay cemetery.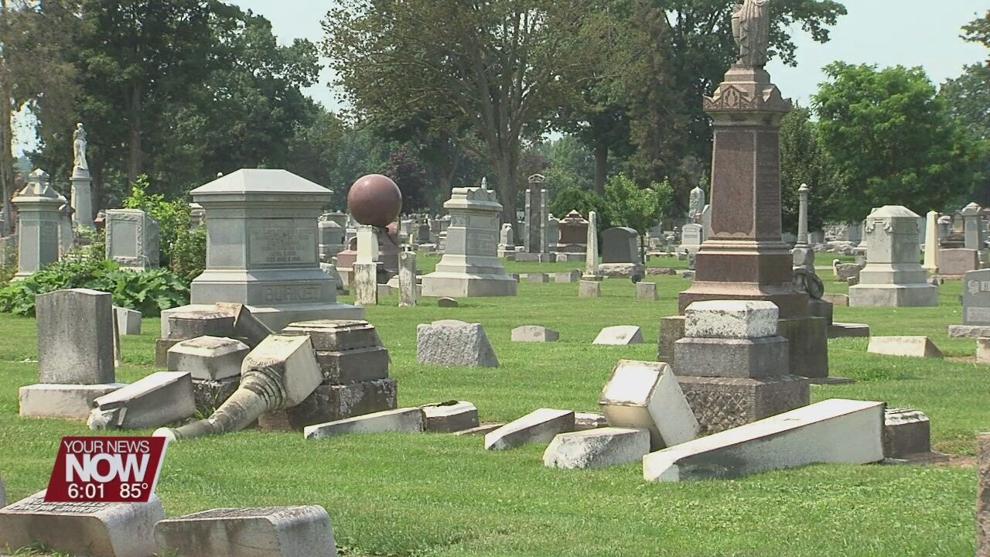 On Tuesday morning, Findlay city officials made a report to the Findlay Police Department that tombstones at Maple Grove Cemetery had been damaged overnight. 30 tombstones, several of which are over 100 years old, had been toppled over.
Now police are looking into who caused this damage, and the city's public works department are getting ready to clean up the vandalism.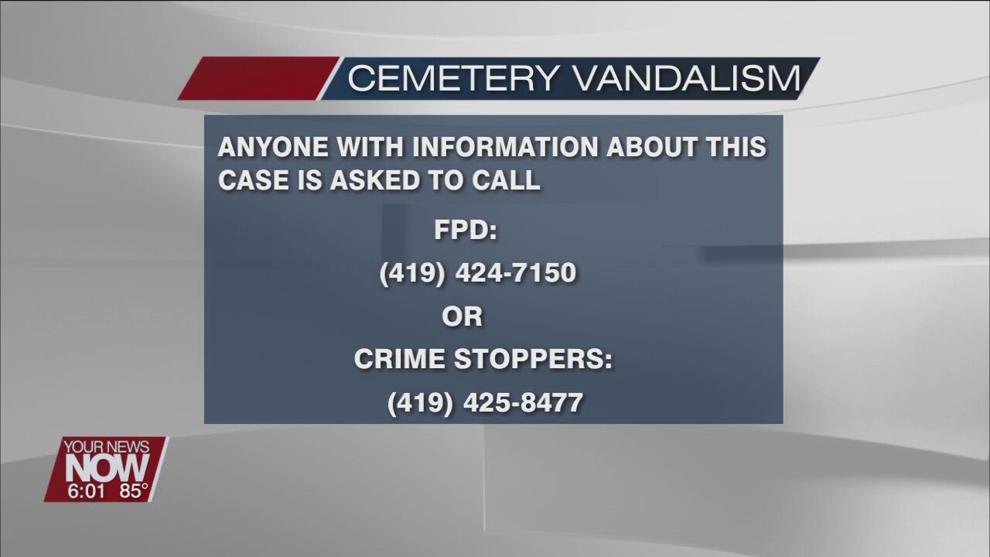 "It'll take several employees trying to pick it up and put it back," said Matt Stoffel, city of Findlay public works superintendent. "We don't have a lot of experience in mounting these things, because we don't normally do that. It'll take time and a lot of people to put it all back together.
Police are asking anyone with information to call their office at (419) 424-7150 or Crime Stoppers at (419) 425-8477.