Former Councilman and downtown business owner Ray Magnus called for Councilman Jamie Dixon resign in Lima City Council's Monday night meeting.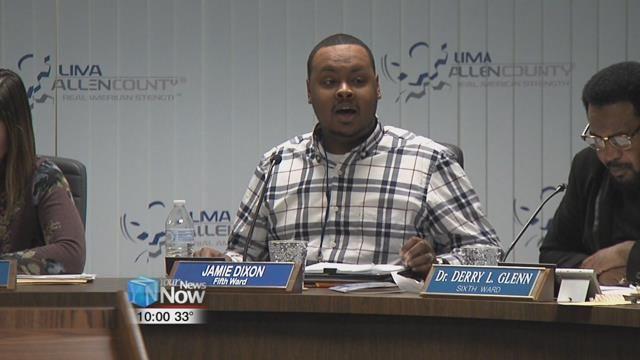 Ray Magnus took to the podium and said he launched an investigation into and has physical evidence showing that Jamie Dixon does not live in the ward he represents. Magnus gave councilors, and Your News Now, photos that Magnus said is evidence. We also talked with Dixon.
"I have done an investigation over the last 3 weeks into the actual residence of Mr. Jamie Dixon who claims to live in the 5th Ward and does not," said Ray Magnus. "He is using his parent's address on East 2nd Street when he ran for office, I'll state that Jamie Dixon does not live on East 2nd Street, he lives on Elijah Parkway with his new wife, he just got married in August. Based on the way the city, the council, and the mayor have done things in the past, I'm asking for consistency through the city to do an investigation or either Mr. Dixon to resign."
"Do you, not your parents, you, live in the Ward that you represent?" asked Jessica Gavin.
"I have no comment at this time because anything that I say can be used against me in a court of law so at this time I have no rebuttal," said Jamie Dixon. 
Councilors also very briefly brought up the downtown parking lot study, discussed in detail at the last meeting. They agreed Monday night to put it on a third reading for next meeting, giving Downtown Lima, Inc. more time to secure funding for the study.