The Ohio State Highway Patrol is investigating a serious two-vehicle crash in Mercer County.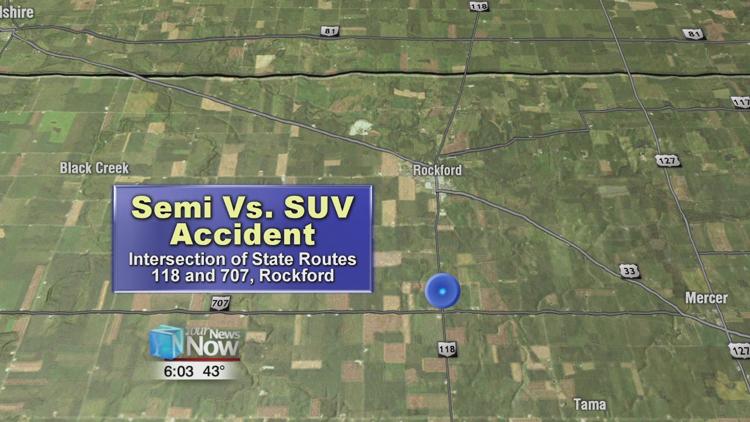 It happened at the intersection of State Route 118 and State Route 707 just after 9 a.m. Tuesday morning. State troopers say a semi was traveling north on State Route 118 and an SUV was traveling West on State Route 707. The SUV failed to stop at a stop sign, driving into the intersection and was struck by the semi. The semi jackknifed and slid off the road, the SUV also slid off the road and was overturned.
The driver of the semi was taken to the Saint Mary's Hospital, with non-life threatening injuries. The driver and the passenger of the SUV were flown to a Fort Wayne Hospital in serious condition. The crash is still under investigation.