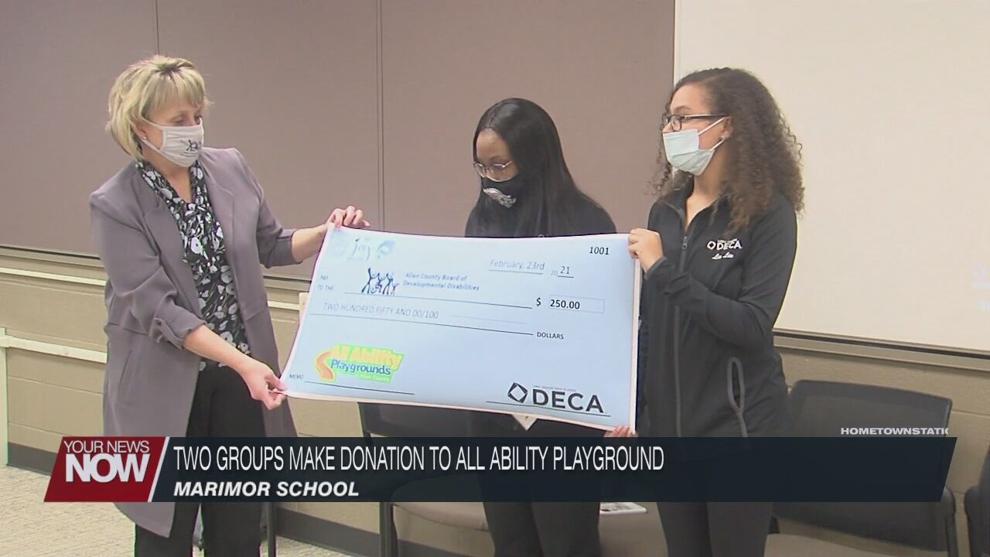 Two groups were on hand to give the Allen County Board of Developmental Disabilities a donation.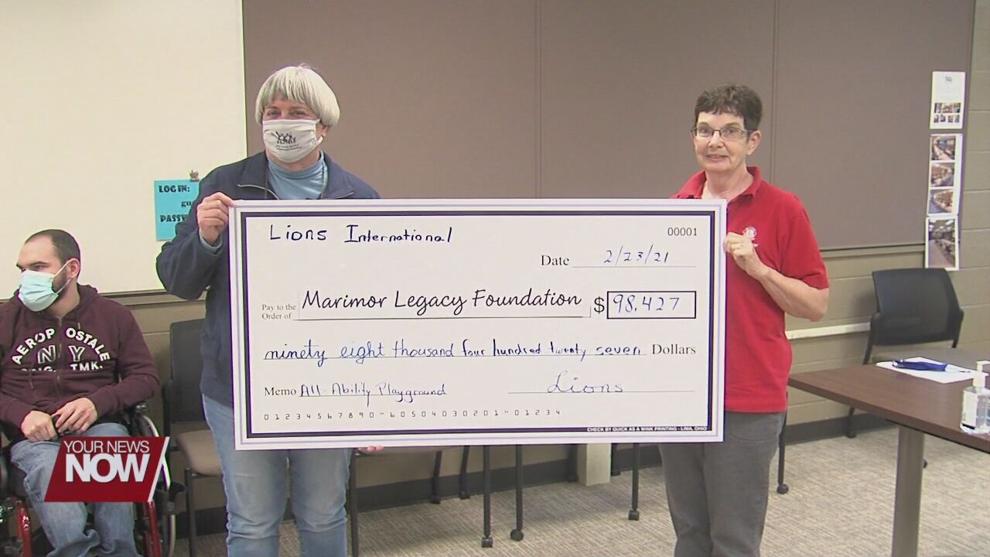 Tuesday afternoon, the Lima Senior High's DECA program presented a check of $250, which they have collected from various fundraisers for the All Ability Playgrounds of Allen County at the Marimor School. Corinne Piper from the Lima Host Lions Club was also at the meeting to present a grant for $98,427 from the Lions International for the playground. These generous donations will help build a playground for all people, including those with disabilities.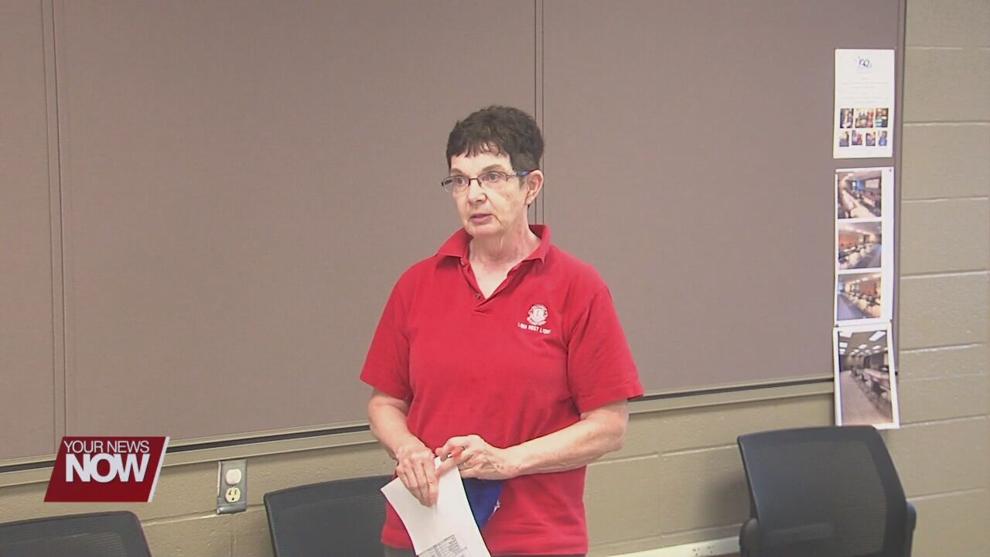 Chrissy Hood, DECA Advisor at Lima Senior High School said, "Each year they raise funds through various fundraisers, and the students chose to give the money to the All Abilities Playground, because it really fits in with their project, and their theme this year is 'unstoppable.'"
Corinne Piper, the President of the Lima Host Lions Club said, "The playground fit right in with our philosophy and our projects in finding ways that kids and their parents and their grandparents could all play together whether they have a visual loss or a physical disability."
The board's Superintendent Theresa Schnipke said they are near their donation goal and hope to start construction by the end of May.