The Findlay Post of the Ohio State Highway Patrol is looking into a three vehicle crash that sent two people to the hospital early Monday morning.
According to the Highway Patrol, the crash happened just before 4:30 on I-75, just south of SR 613.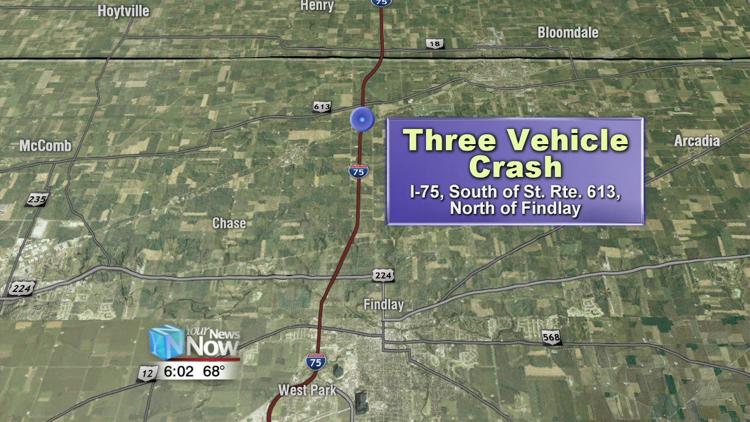 Robert Pasho of Michigan was driving a box truck southbound on I-75 when it was struck from behind by a semi truck, driven by Anthony Breitner, also of Michigan. The impact caused the box to detach from the frame of Pasho's truck, and the semi traveled off the west side of the interstate into a nearby field. Debris was thrown across the road from the crash and was struck by another southbound vehicle, driven by Dana Widener of Rossburg, Ohio.
Pasho and Breitner were transported to Blanchard Valley Hospital by Hanco EMS with non-life threatening injuries. Widener was not injured.
Alcohol does not appear to be a factor in the crash, which is still under investigation.