The YWCA of Van Wert County brought a little art to their downtown to raise awareness of their message.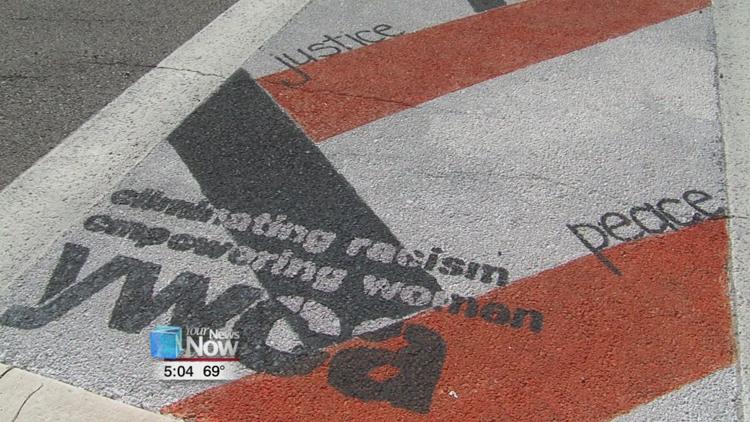 Last week, the staff at the YWCA painted a crosswalk on Central Avenue through a partnership with Main Street Van Wert. The YWCA colors and logo as well as a few words that reflect the organization's mission statement were painted onto the street. The goal of painting the crosswalk is to get people talking about some of the issues that the YWCA faces head-on in their community.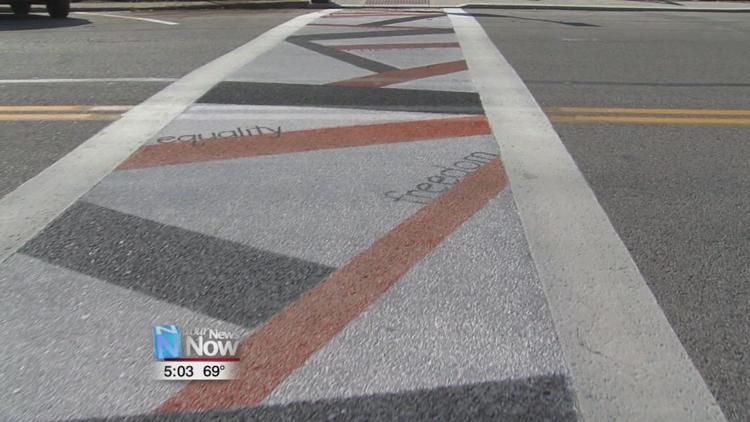 "We hope it's a conversation starter, we hope people will see the crosswalk, see our logo and the words that we've written - we chose to write 'peace, justice, freedom, unity, equality'," said Kelly Houg, advocacy coordinator for the Van Wert County YWCA. "We hope that it's just a reminder of the importance of the social justice issues that we tackle every day."
The YWCA plans to change the colors of the crosswalk for different times of the year, like purple for Domestic Violence Awareness Month.