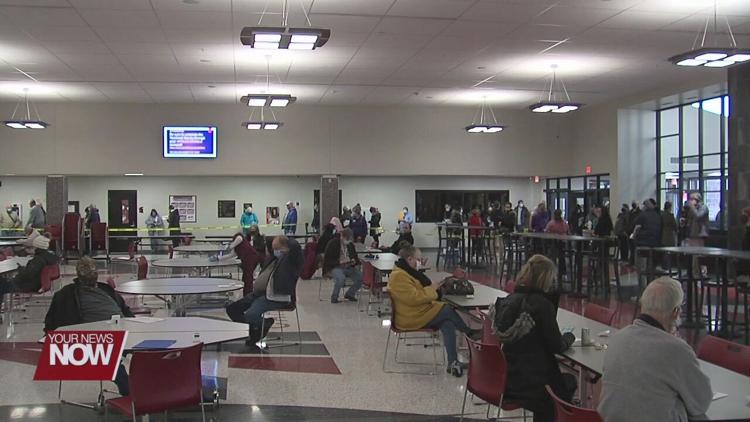 Vaccine distribution Phase 1A continued in Allen County on Saturday.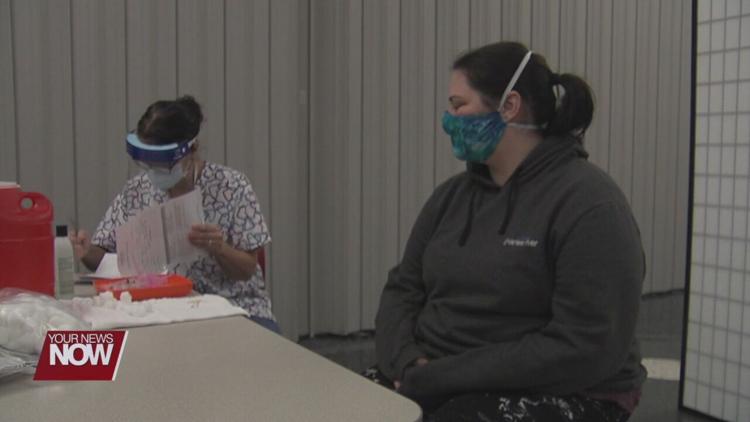 Allen County Public Health provided the vaccine to healthcare workers who are in a non-hospital affiliated setting. The vaccine was provided at Apollo Career Center.
Workers from different health facilities waiting in line in order for them to receive their first dose of the vaccine. Once they presented the necessary forms, they are then lead into a room where they receive the vaccine from one of five different booths.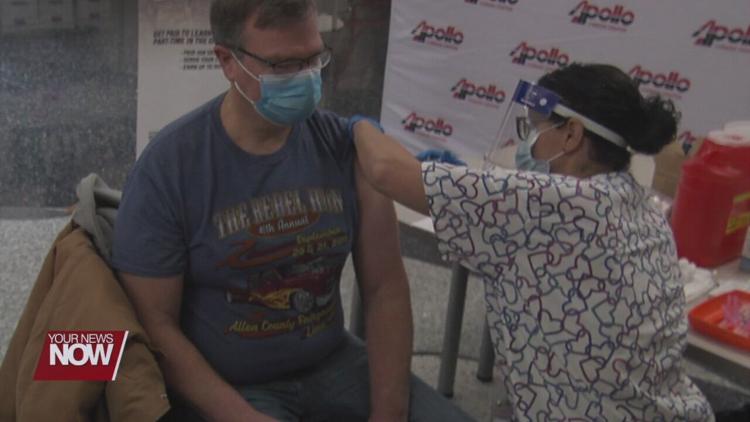 After receiving the vaccine, recipients were instructed to wait for 15 minutes before leaving as a precaution, just in case they show an allergic reaction.
"Our goal is to get people in and out within an hour," said Brandon Fisher, an Emergency Preparedness Planner at Allen County Public Health. "With the traffic that we have right now, we may not meet that, but as long as we are close to that we are doing good."
The distribution of the vaccine relieved stress from healthcare workers, with many saying that they hope this is the first step to a return to normal.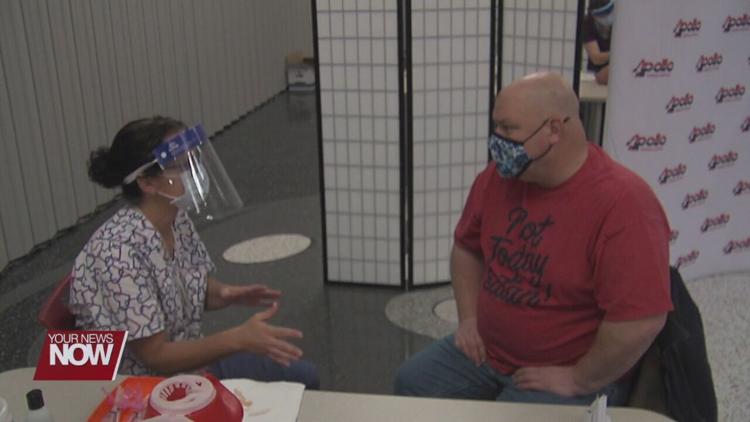 "I'm happy that the process is starting, hopefully, we will be back to normal soon," said Christine Mendez, from Charles River Laboratories. "It's going to give us a little more assurance that we're safer doing our work and living our daily lives."
John Simon, also from Charles River Laboratories, received the vaccine as well. He expressed his relief to receive the vaccine after a difficult 2020.
"As you can tell, I'm in the older category, we have more underlying conditions," John explained. "Just to get a little more sense of hope... it looks like there is a little more light at the end of the tunnel, and things are moving more in a positive direction."
After receiving the vaccine, healthcare workers were given a time card in order to schedule their next date to receive a second dose of the vaccine.
"It's been a lot of hard months tracking cases, and quarantining and isolating people," said Deb Roberts, Nursing Services Director at Allen County Public Health. "The vaccine is a way that we can get through this and get people immunized and decrease the spread of the virus."