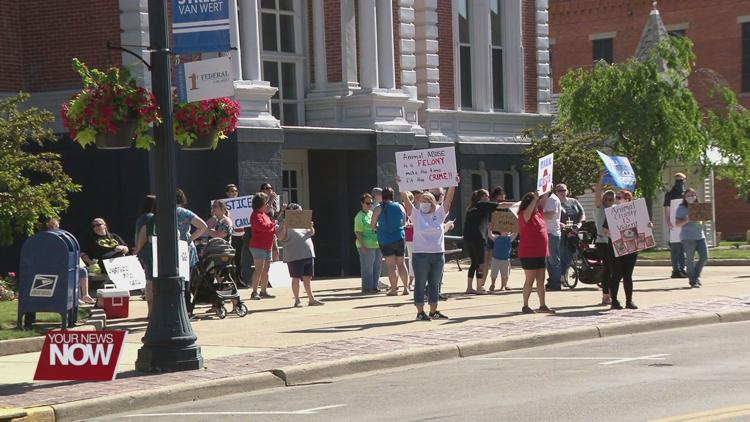 We've seen many protests across the country lately. A protest in Van Wert is bringing attention to Ohio's laws. Not regarding human rights, but what many of them call their "fur babies."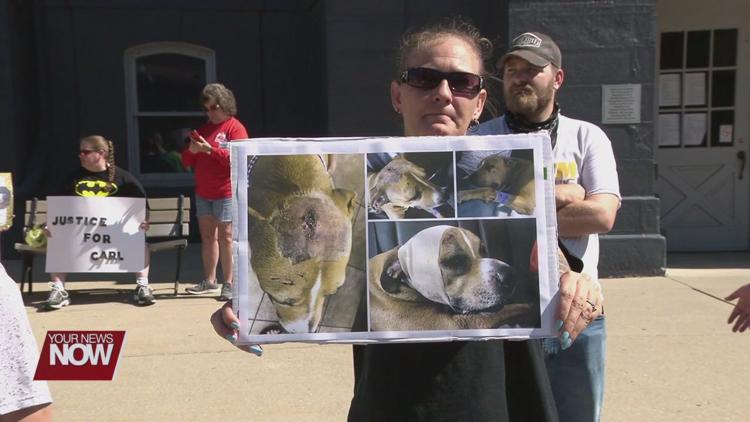 A protest sparked by animal cruelty charges took place outside the Van Wert Court House on Thursday. Kirsten Barnhart organized the protest for her step-brother's dog, Carl.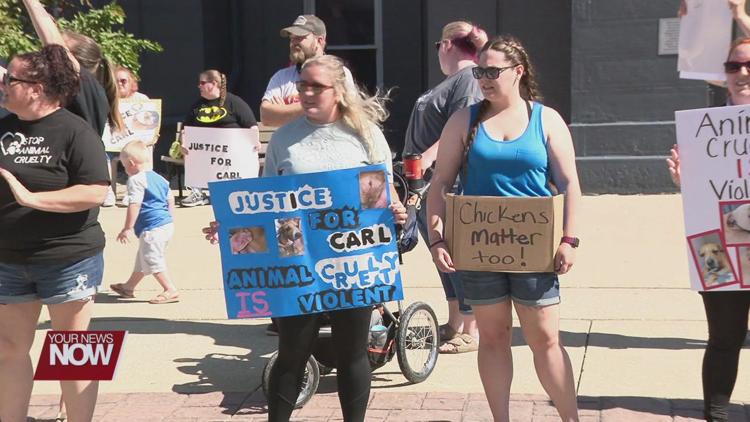 It's alleged, Elisha "Jake" Secrist, took Carl from inside the home, tied him up and beat him over the head with a rock. Secrist has been charged with cruelty to companion animals, a fifth degree felony or the lowest form of a felony.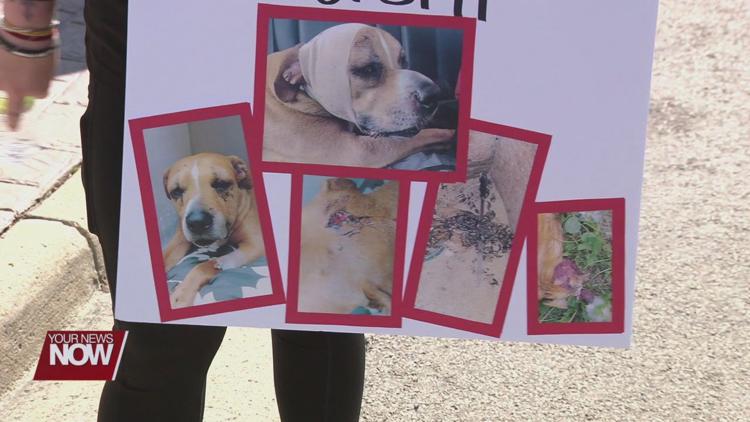 "He was arrested like 24 hours after the incident happened," Barnhart said. "Someone caught him in the act. So that really is what helped, that we have an actual witness to it. So yeah, he's been sitting in jail since then."
She says his bond is set at $10,000, but she's fearful he could be released before the resolution of the case.
"The one thing we're kind of upset about is that because of this TCAP (Targeted Community Alternatives to Prison) money, it allows low grade non-violent offenders to stay in jail rather than go to prison," Barnhart said. "So the prosecutor told us that because the court gets money to keep these offenders in jail, they won't give them those kinds of sentences."
The max sentence for this charge is six to 12 months in prison. But an F5 has the presumption of community control.
More prison time isn't applicable because the charge is not considered violent. The Van Wert County prosecutor says she thinks cruelty to companion animals is the most severe charge in Ohio's code, for animal abuse.
"There is a list in the code under the definitions are what are considered to be violent offenses," said Eva Yarger, Van Wert County Prosecutor. "And so they list specific statutes that are considered to be violent offenses. This one is not in that list. So I don't know if that was an oversight by the legislature because this is not in the typical criminal code."
"It's a continuing problem," Deb Helser said of Deb's Dogs. "I do think it is getting worse."
"People need to stand up for animals," Barnhart said. "They don't have voices and its up to us to be loud for them because they can't say that person hurt me and he needs to go to jail. So we have to do that for them."
Secrist has his first pretrial on Friday.