You wouldn't ignore your feet while you are walking, so why do you forget about your tires when you drive?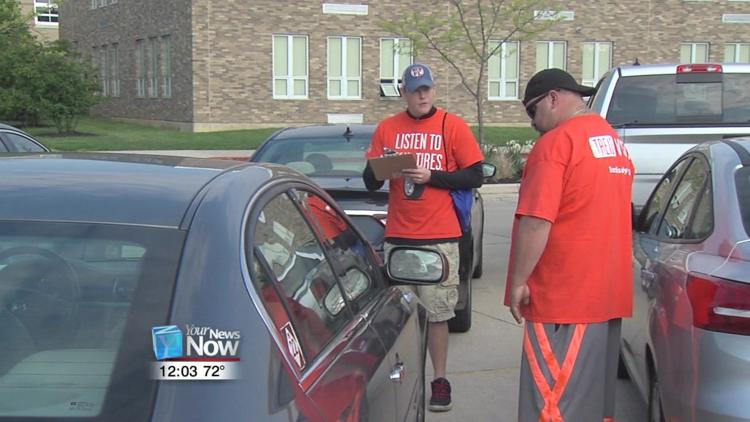 To make sure that students and staff at Findlay High School and Millstream Career Center are safe on the road, employees at the Cooper Tire plant did tire checks Thursday as part of their "Tread Wisely" program. This is the third year for the program and the employees, with the driver's permission, checked the air pressure, how deep the tread is, and for any bulges, cuts, or abrasions on the sidewall of the tires. Just by spending 5 minutes doing a check yourself, it could mean a big difference when you are on the road.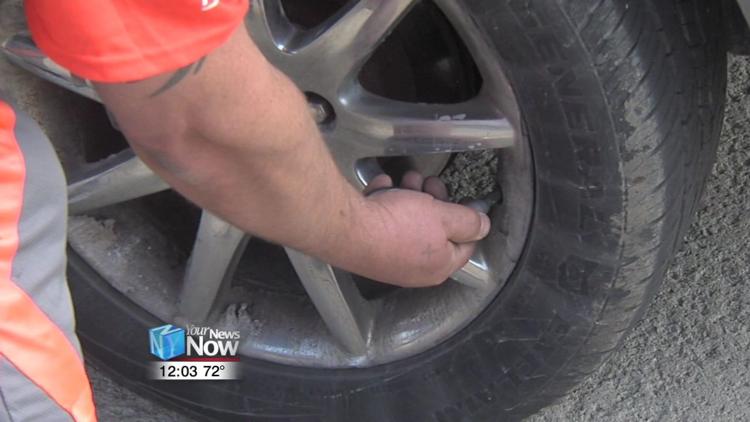 "Probably from what we know in studies, that the tires are the most ignored equipment on a car, but it's the only thing that keeps you in contact with the road. Tire maintenance, monthly checks, doing your pressure checks, and looking at your tires every month and especially before long trips is really important and if you do that, your tires will last longer and you will get better fuel economy from your car and you'll just have a nice smooth, quiet ride," said Bill Geaman Jr., Consumer Quality Systems Manager at Cooper Tire.
Besides Findlay, employees at Coopers' Arkansas and Mississippi plants will be doing the "Tread Wisely" program at their local schools.