The man found guilty of stabbing his friend was back in Allen County Common Pleas Court for sentencing this morning.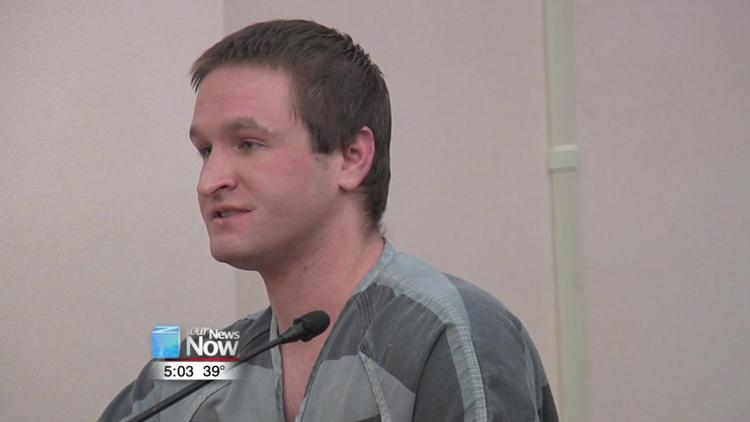 28-year-old Dalton Crowe was sentenced to three years in prison for felonious assault. A jury convicted him last month on the charge. The incident happened in April 2018 at an apartment at 207 W. Grand Ave. Captured on Facebook Live on two accounts, the jury saw Crowe was in a fight with Joshua McPheron and stabbed him multiple times. The state said Crowe has a lengthy record of violence and is a danger to the community. The defense argued the attack only happened because Crowe was strongly provoked.
"He says, 'Well he's a lot bigger than me and he can beat me,'" prosecutor Kenneth Sturgill said. "The court saw the evidence, it's quite clear that he had more than ample opportunity to leave to get away from that situation, but he did what Dalton Crowe does and what he says he's going to always do. Which is, if I get into it, I'm going to try to punch above my weight class and when they come at me I'm going to have to grab a knife and stab people."
Crowe agreed with Judge Jeffrey Reed that he could have left before things escalated but said he stayed because he was homeless.
"It's not like I went downstairs or went upstairs, grabbed the knife and waited for him," Crowe said. "I was looking for my coat because it was snowing outside. If I wanted to hurt him, I would have grabbed that knife and went back downstairs and went after him. I didn't go towards him, I went away from him."
Crowe was credited with serving 331 days already.