The jury has just returned a verdict on the case surrounding Dalton Crowe.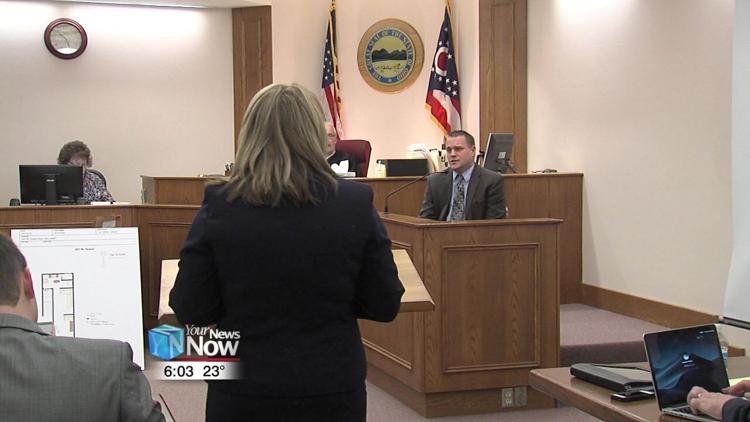 The jury found that 27-year-old Crowe was guilty of felonious assault and the prosecution proved that beyond a reasonable doubt. In the second day of trial, the prosecution wrapped things up calling two more witnesses to testify. Crowe allegedly stabbed Joshua McPheron. Their last witness was the detective on the case, Steve Stechshulte, who played the interview, following Crowe's arrest, where he admitted what he was accused of. During closing arguments, the state reiterated the evidence to the jury and said Crowe knowingly caused harm to the victim by not leaving the apartment at 207 W. Grand Street.
"And we can see on the Facebook Live video he definitely had enough time to get out that back door, but what does the defendant do?" questioned Prosecutor Destiny Caldwell. "He runs halfway up the stairs and he turns around and continues to trash talk with the victim."
The defense argued it was an act in the heat of the moment, qualifying for the inferior charge of aggravated assault.
"What I can tell you is, what I have kind of surmised this case to be, and with all due respect to my client and all due respect to Mr. McPheron, two drunken idiots measuring their d***s, that's it, that's the case," stated Defense Attorney Steve Chamberlain.
A pre-sentence investigation was ordered and sentencing was scheduled for February 21st, 2019.