The body of the driver of the car that plunged into the pond at Superior Forge on Buckeye Road Friday evening has been recovered.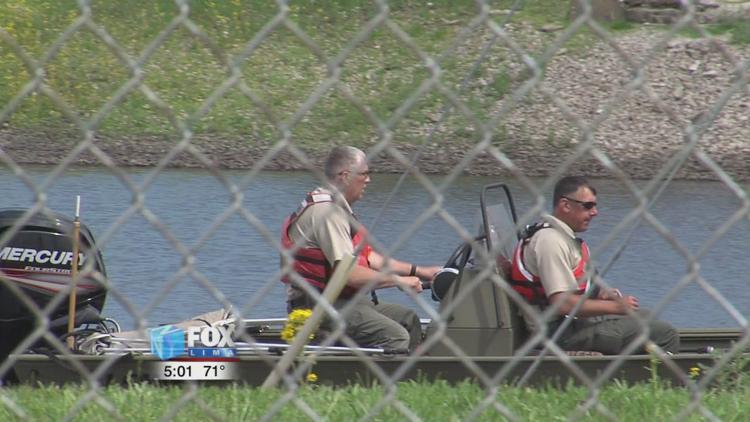 Shawnee Township Police, the Allen County Dive Team, and the Ohio Department of Natural Resources Division of Parks and Watercraft started searching once again Tuesday morning, finding the body just after 11 a.m. The name has not been released by authorities pending verification of identity from the Lucas County Coroner. ODNR came with sonar equipment and made passes across the water to search for the body with a K9 cadaver dog. They marked the spot where they believed the body was located, and a diver went down to confirm. The body was then brought to shore.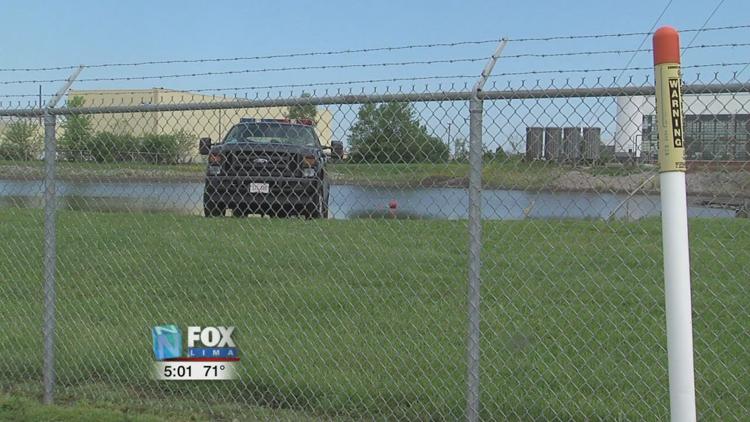 Shawnee Police Chief Michael Keith adds, "I'll be honest with you I've been doing this for 40 some years. This is the first time we've ever had the Department of Natural Resources here with sonar. I understand the water temperature was cold and chilly at 58-degrees which delays the time that it takes the body to get gases and rise. So, we couldn't say how long if we didn't do something before it would rise so they were gracious enough to assist us and come down."
Last Friday, the car was heading east on Buckeye Road when the driver lost control of the vehicle while crossing the railroad tracks. The vehicle then went through a chain-linked fence and into the pond. Both the driver and passenger Jeremy Clay were able to get out of the vehicle. Clay made it to shore but the driver did not.