Many employers are looking for ways to beat the drug problems facing employment.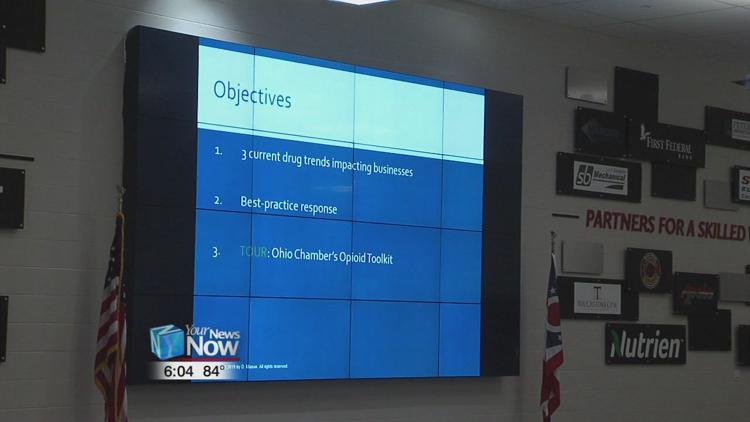 Nearly 100 employers attending a seminar explaining the employer's role in preventing and responding to harmful use of opioids and other drugs. The goal is to increase awareness in drug trends, the impact it can have on a business, and reviewing best practices.
Working Partners out of Canal Winchester polled those attending finding out that 35% strongly agree there is a drug abuse problem at their facility. The poll went on to ask what disciplinary action the company takes for offenses, 18% say they handle them case by case, 27% say they terminate on the first offense, and 39% say they are using a second chance approach.
"We work very hard with people to get them the training and the assistance that they need if they have a desire for recovery," explained Cari Kenner, City of Lima human resource director.
"The best thing for people getting help and getting better is to have an option to come back to work for you and so if we're able to offer that to our employees, not only are we able to keep some talented people if they would have a problem, but that also helps in recruitment," said Scott Sweeney, Tuttle safety director.
They have seen some benefit in pre-hiring treatment programs to help people get the help they need to land a job with their company.