Waters continued to rise even after overnight rain stopped in Mercer and Auglaize counties.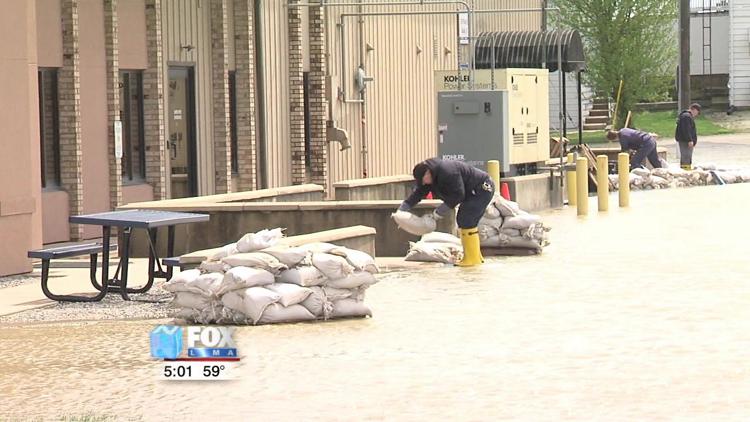 As the day progressed on Friday, things got worse for both counties, all thanks to overnight rain that caused flooding.
An official at the Mercer County Sheriff's Office said on Friday morning you could say more roads were closed than open. By noon a major roadway was blocked off, route 127, heading south out of Celina.
Officials said to the south and west of Celina were hit the hardest from rainfall that began Thursday night into Friday morning.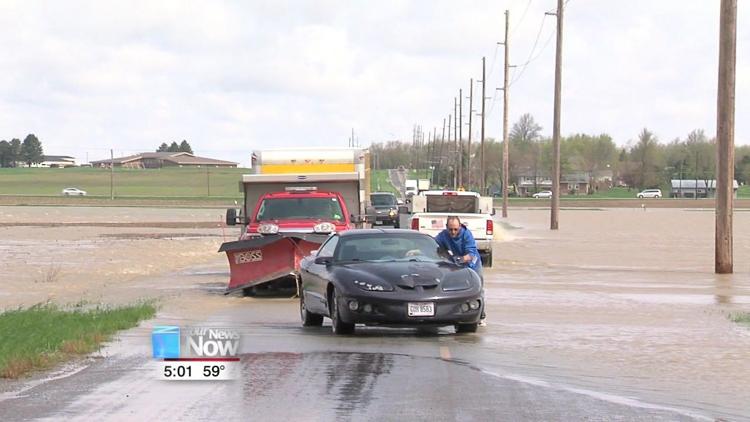 "The problem we're running into is that our county, state and highway local crews are running out signs," Monte Diegel, 911 administrator for Mercer County Sheriff's Office. "So what we're advising people, obviously, is if you see water please turn around don't drive through that. Just because there's no signs there doesn't mean its not impassable at that hour."
Montezuma and Franklin Township faced similar sign shortage issues. But this community rallied at the fire department with volunteers to bag sand for those who are experiencing flooding around their homes.
As you head east into Auglaize County, they experienced different flooding issues. According to the county emergency management, nearly 5 inches of rain had fallen since midnight, causing an overflow of the Six Mile Creek and Miami Erie-Canal which caused damaged to the historic aqueduct on route 66. Several state agencies arrived on scene to address the issue.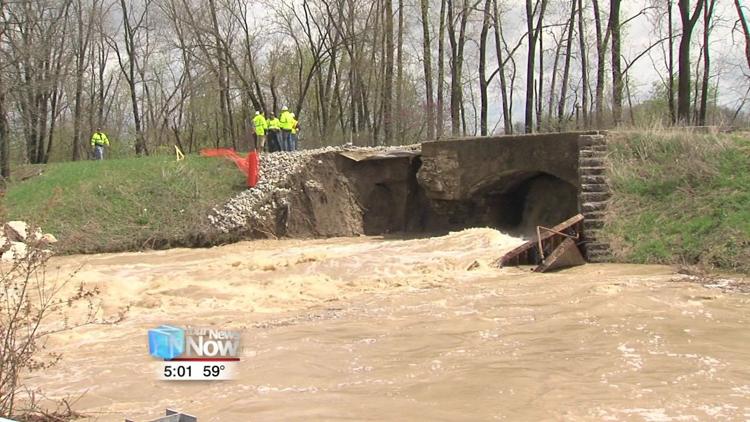 "We're putting gravel or stone across the canal down there and we're doing it on the north end, to try to relieve the pressure here," Troy Anderson said, director of Auglaize County EMA. "ODNR is working on that."
Among more flooding on the south side of St. Marys, Anderson notified the National Weather Service as the overflow had reached the St. Marys River and could cause counties to the west future issues.
The positive takeaway was Mercer County Sheriff's Office and Auglaize County EMA both said no injuries had been reported from the flooding as of Friday morning.