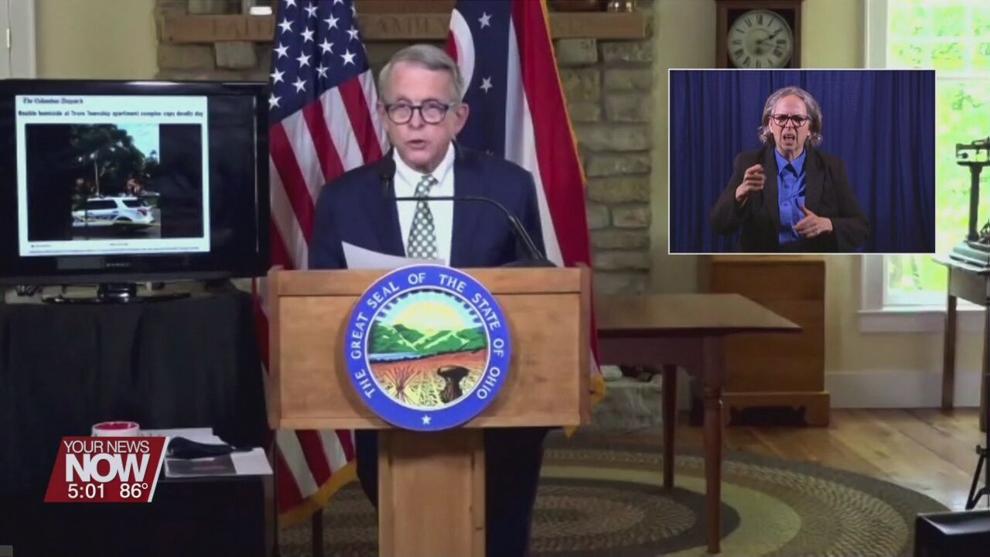 Governor Mike DeWine taking time from his coronavirus briefing to talk about gun violence in Ohio.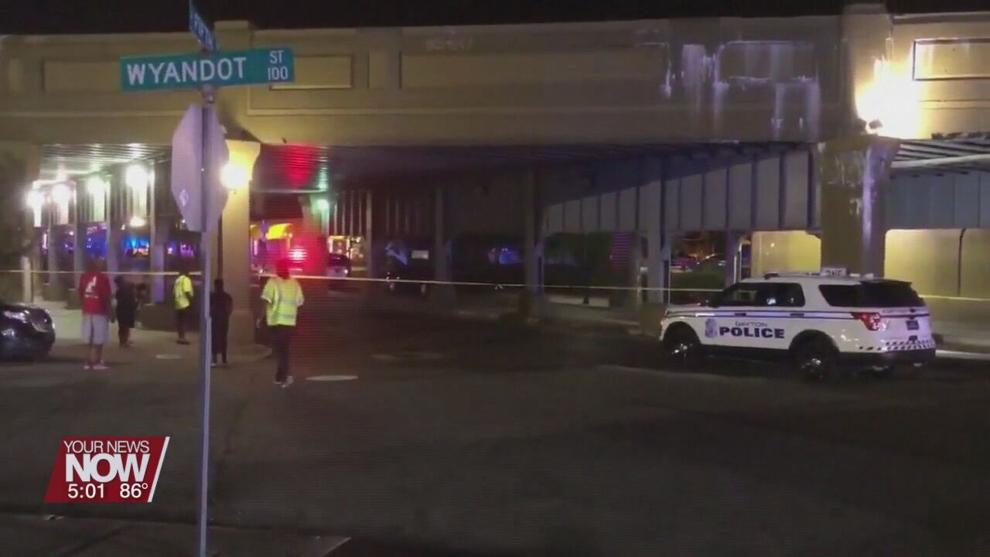 The governor says between September 1st and Labor Day there were 40 people shot in the state and 21 of those people died from their injuries. After the mass shooting in Dayton last year, where 9 people were killed and 17 injured, DeWine came up with the Strong Ohio bill. The Strong Ohio bill is designed to protect constitutional rights of gun ownership, while still prevent gun violence with new background checks, greater penalties for gun crimes, and safety protection orders.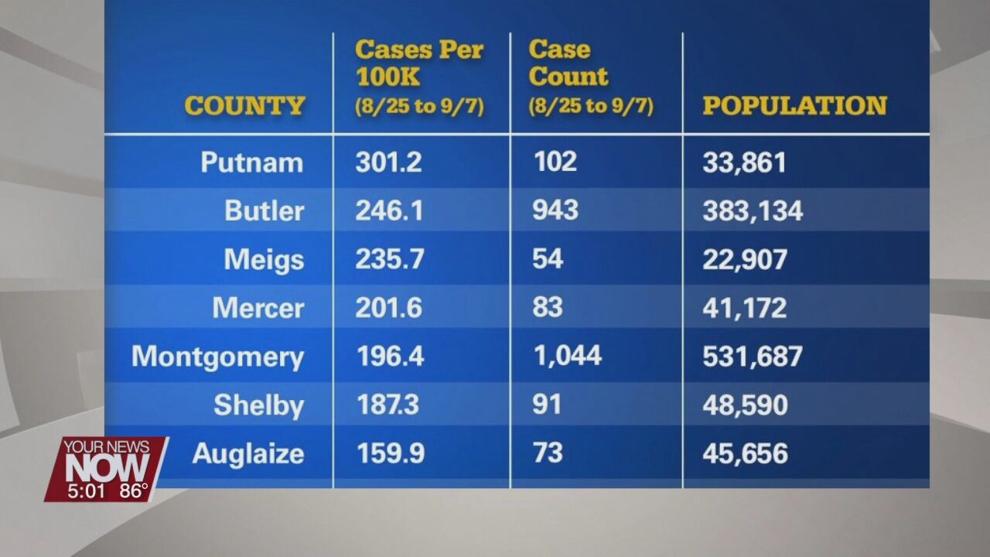 "We have to in Ohio get tougher on repeat violent offenders," says Gov. Mike DeWine. "We have to get tougher on those who are convicted felons, who have absolutely no business having a gun. We need to do this. We have pending in the state legislature a bill that would do that and urged my friends in the General Assembly to take that bill up."
Concerning COVID-19, some local counties remain at the top of the list of cases per capita for the last two weeks. Putnam County is still number one with over 100 new cases during that time period. Mercer County sits fourth, Shelby County sixth, followed by Auglaize County at seventh who had 73 new cases between August 25th and Labor Day.