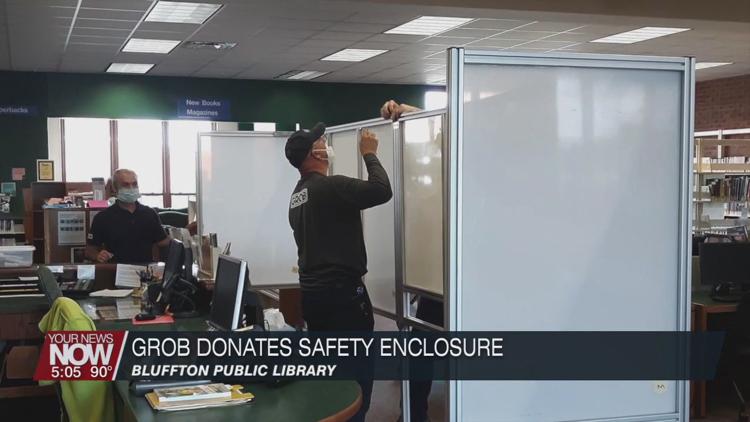 The Bluffton Public Library getting retrofitted for reopening during the COVID-19 restrictions.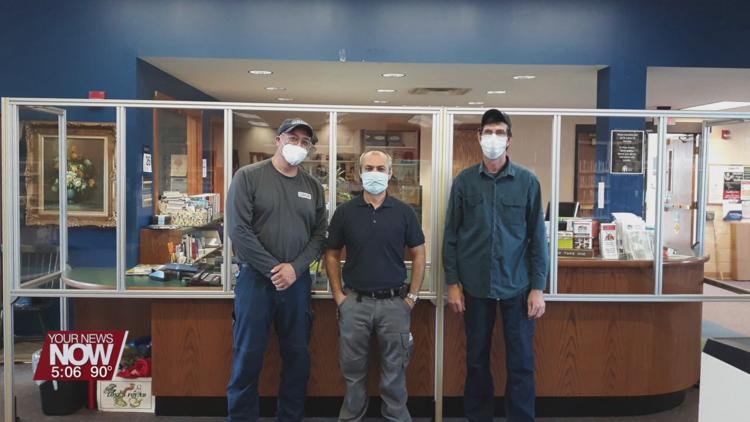 GROB Systems designed, created, and installed a protective shield unit to surround the main desk at the library. This donation will allow library staff to scan library cards through the plexiglass and pass materials to patrons through a slot. Library staff says this is one of many changes that will be happening at the library to provide services to the community during the pandemic.
They currently are offering curbside pick-up Monday through Friday and the summer reading program is digital and can be found at their website https://blufftonpubliclibrary.org/. No word yet on when they will open the doors and return to full services.