The Lima Kiwanis Club donates produce to help Lima City students have food through the weekend.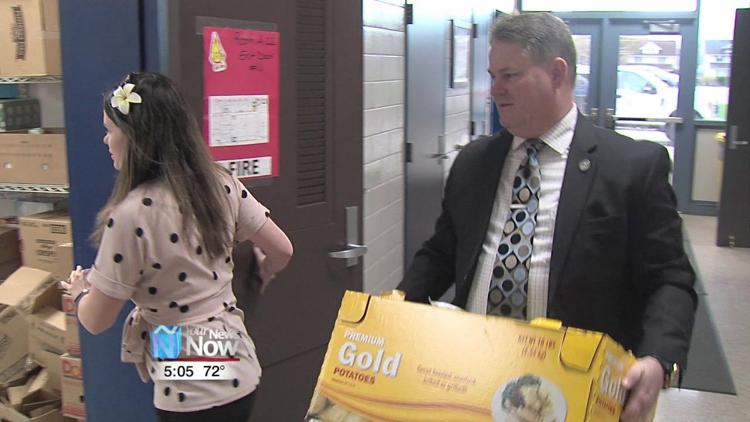 The Ohio District Kiwanis Foundation handed out grants to clubs in the state to buy items like potatoes and tangerines for food pantries. The Lima club decided they would use their grant to buy items for the pantries in Heritage, Unity, Freedom Elementary School, and North Middle School. The food will be used for the backpack program. It helps students have enough food to last until they return to school the following week.
"A lot of our families could use a little extra help. We have some families that are large families and to have that extra food is a good fit for them. So we don't have to worry about the kids going hungry," said Crystal Miller, Heritage Elementary.
"The motto of Kiwanis is to serve the children of the world. One thing we do, we are very active in the Lima City School System with our Service Leadership Program clubs. So we feel it's best to also support the school system best as possible with donation such as this today," said Robert Day, Lima Kiwanis Club.
The Lima City School food pantries started in 2018 and is a joint effort between the district and the West Ohio Food Bank.