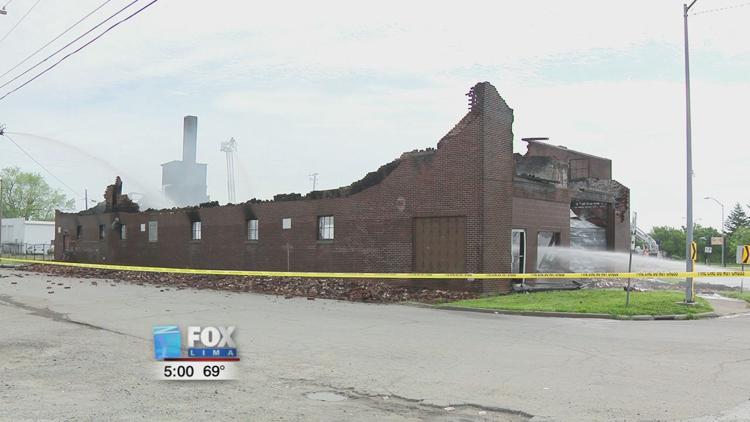 A fire has forced the demolition of a Lima warehouse.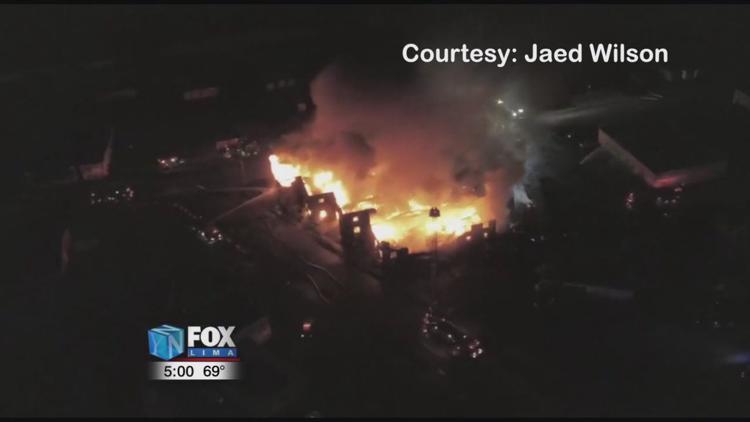 The Lima Fire Department was called out to NOLO Pallets located at 405 Findlay Rd. just after 4 a.m. They found a heavy fire coming from the back of the warehouse and opted not to send firefighters in because it was too dangerous. They were forced to take an aerial approach to put the fire out as flames came from the roof. The fire led to part of the building collapsing. Once the fire was under control, the building was deemed a total loss and a crew was called in to bring down the rest of it.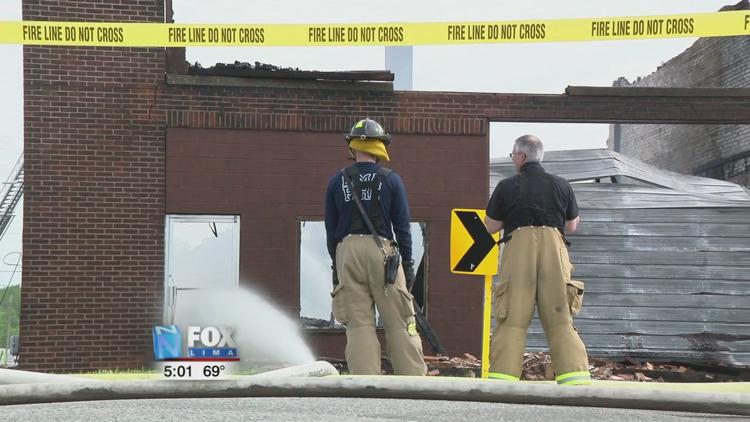 "It was an older building, what they call heavy tempered construction," Brad Miller said, acting battalion chief. "A lot of fire load. Being a warehouse, it's got a lot of combustible materials contained inside aided to the fire volume and there was not a sprinkler system. And so, we were notified by a sheriff's deputy who happened to see the smoke."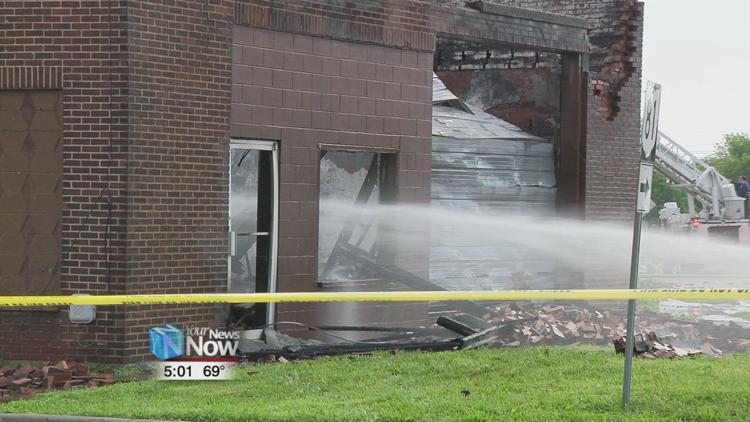 No one was inside during the fire and no firefighters were hurt. Shawnee and American Township Fire Departments assisted. The fire remains under investigation.