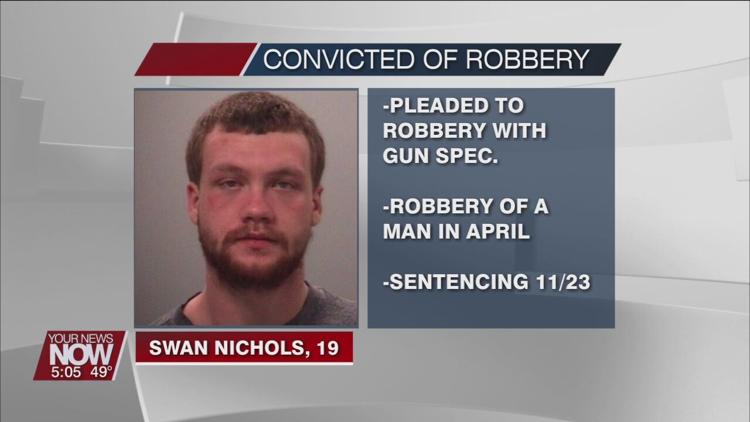 A 19-year-old from Lima has decided to change his plea to a robbery earlier this year.
Swan Nichols pleaded guilty to an amended charge of robbery with a one-year firearm specification. In early April, police say Nichols and Kaiden Keller were picking up another man who thought he was getting a ride to a party. Police say Nichols and Keller instead assaulted the man, took his money, and got away.
When police talked to the victim he described the car the two were in and police tracked them down not long after. The victim was treated at a hospital after being hit in the face with a gun. A presentence investigation was ordered with sentencing on November 23.