One person has died, and two others are hospitalized after an accident involving three vehicles in Bath Township early Wednesday evening.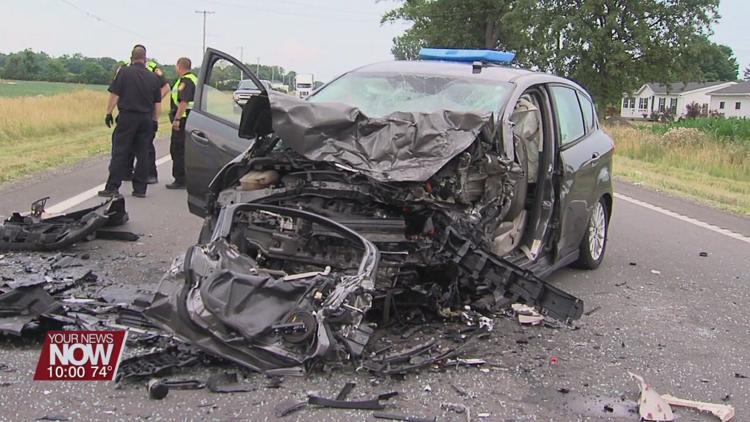 Just after 5 o'clock, first responders were called near the intersection of Harding Highway and Thayer Road for a three-car crash. A gray Ford C-Max was traveling eastbound on Harding Highway when it went left of center, striking a black Ford Taurus going West. A Honda CR-V following westbound was then struck by the collision.
The two members of the gray Ford, and the driver of the black Ford were then trapped inside their vehicles. After being cut out, all 3 were transported to Lima Memorial Health System with serious injuries, where the driver of the gray Ford was pronounced dead.
The driver of the Honda claimed injury, but all three inside ultimately walked away.
*Correction: The black Ford model was a Taurus, not Fusion. Two passengers were in the Honda, not one.