Police in Lima responded to a shooting at Willow Lakes Apartments around 7 p.m. Thursday night.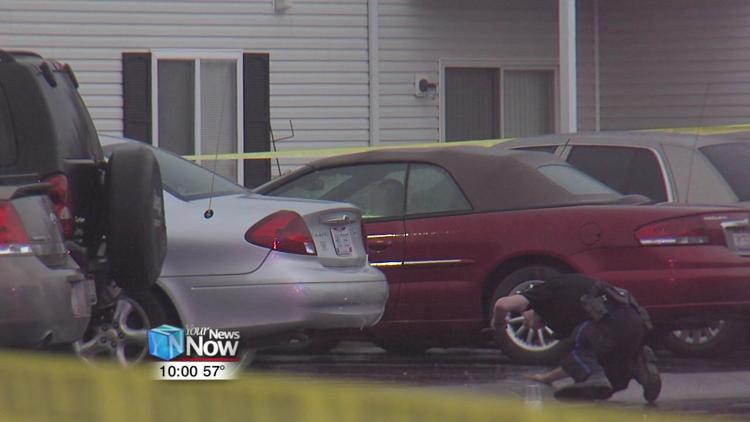 Details are still incomplete at this hour, but indications are one person was shot and transported from the scene, with moderate to serious injuries. Officers remained on scene investigating for a couple of hours.
We'll have further details on the incident as they become available from the Lima Police Department.
*Update* Press Release from Det. Steve Stechschulte of the Lima Police Dept.
On 3/28/2019, shortly after 7:00 p.m., Lima Police Officers were sent to 2260 Lake Circle, in reference to a shooting. Officers arrived to find 28-year-old Tyson Downton, of Lima, lying on the ground outside of an apartment building, suffering from multiple gunshot wounds. Mr. Downton was transported to the hospital, where he was treated for his injuries.
Mr. Downton was apparently arguing with 25-year-old Mario Mathis Jr., also of Lima, just prior to being shot. Detectives are currently searching for Mr. Mathis, in connection with the shooting. Mr. Downton's condition is currently unknown. Anyone with information on the whereabouts of Mario Mathis Jr., please contact the Lima Police Department, at 419-227-4444, or CrimeStoppers at 419-229-STOP. Anyone with information about the shooting incident itself, please contact Det. Steve Stechschulte at 419-221-5181.