Putnam County held a ceremony for its newest elected official Thursday in their common pleas courthouse.
Robert Benroth was sworn in Thursday afternoon for his fourth term as county auditor. Some of Benroth's proudest accomplishments include paying off the county's debt early and lowering sales tax by a quarter percent to save taxpayer's some money. Every year, Benroth's employees sign an oath to continue their work for the county. But this year, to do something different, Benroth himself swore them in as part of the ceremony to show his appreciation. Benroth says his overall goal for his fourth term is to keep the county in good financial shape.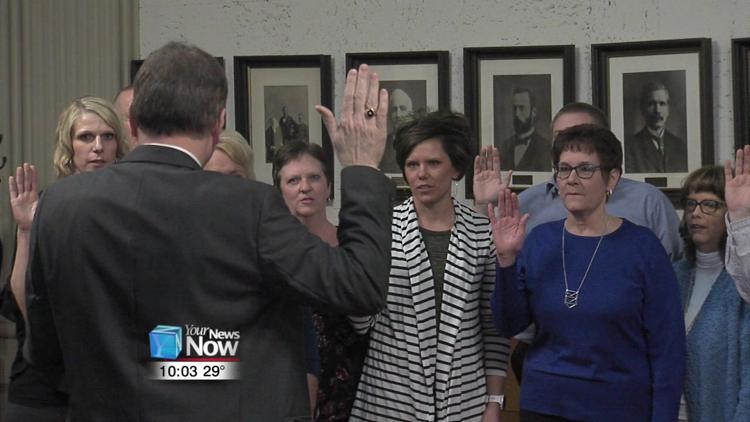 "I'm fortunate to be an elected official in Putnam County, and we certainly appreciate all the help from all our county officials, our taxpayers, because it's a wonderful place to live and raise a family. We've had a lot of changes, but for the most part, they've been good. And we've tried to help the taxpayers navigate through them the best we can," said Robert Benroth, Putnam County auditor.
Benroth has been a Putnam County elected official for 22 years, 12 of those serving as auditor and 10 as the treasurer.