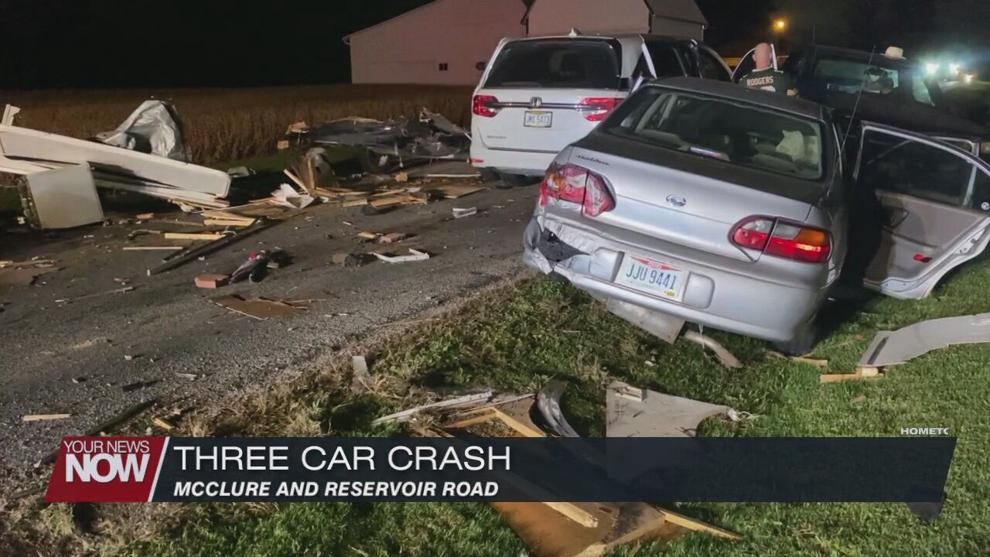 10/13/21 Update: The Ohio State Highway Patrol was called to the crash at 8 o'clock last night. State troopers say a pickup truck carrying a trailer was traveling south on McClure Road. Then he turned too tight onto Reservoir Road tipping the motor home over into the street. A second vehicle hit the motor home and the third vehicle struck the second vehicle. The truck's driver was arrested for OVI. Others involved in the crash were treated for minor injuries.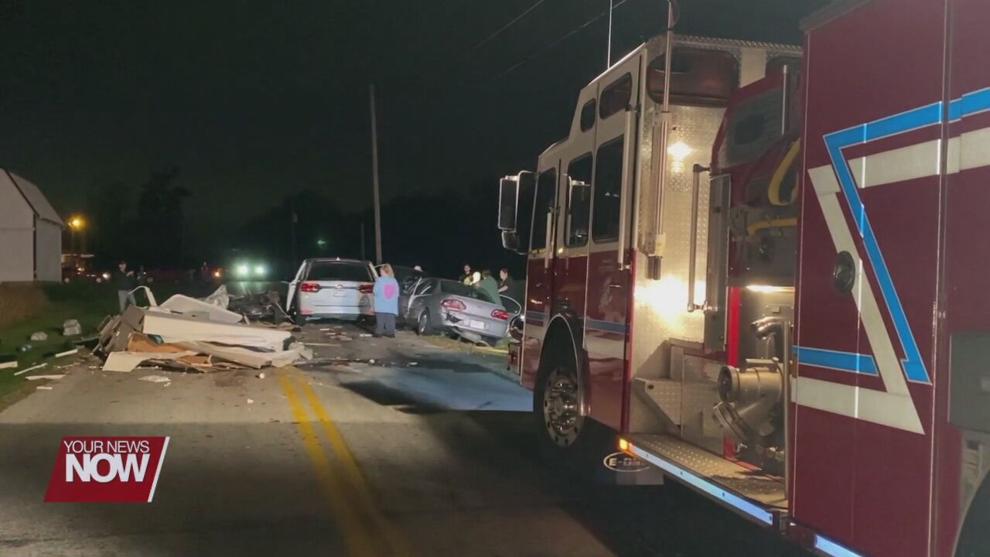 10/12/21 Your News Now at 10: Part of an Allen County intersection is blocked following a three-vehicle crash.
The Ohio State Highway Patrol is investigating the crash which happened around 8 p.m. Tuesday evening on Reservoir Road near McClure Road. All three vehicles had severe damage. It's not clear how many people were hurt or what led to the crash.
The Allen County Sheriff's Office and Lafayette-Jackson Township Fire Department also assisted on the scene. Tow trucks were called in to help with clean-up. We'll have more information on the cause of the crash once it's available.