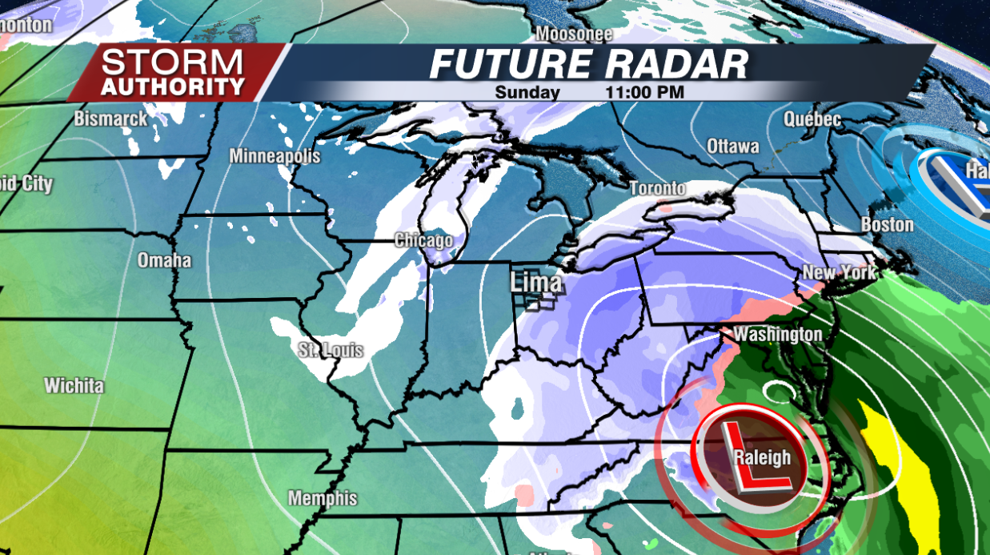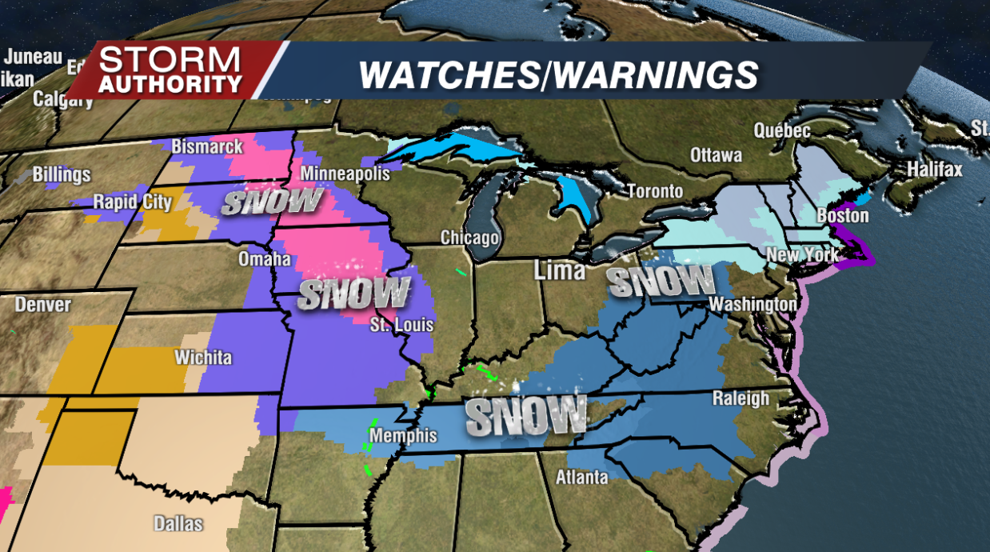 A cloudy start on this Friday morning with temperatures in the lower 30s. Expect those cloudy skies to keep temperatures steady all day. A few spits of flurries or mist cannot be ruled out, but generally dry weather is expected.
While a major winter storm steals the national headlines this weekend, our part of the world will be quiet. In fact, there will be a good deal of sunshine by Sunday. It will turn very cold on Saturday, but a rebound to seasonable temperatures by late Sunday.
Not all of Ohio will miss out, though! The winter storm will lift north and bring major impacts to eastern/southeast Ohio with heavy snowfall Sunday night. Several inches could fall as close as Columbus. The back edge of the snow could clip portions of the area, but the bulk of the action looks to be just east. The current forecast calls for little to no accumulation for most of the coverage area. Keep in mind, the forecast is not etched in stone just yet. If even a small shift occurs, this could bring snow into the area. Check back over the weekend for updates.
No major systems in the outlook next week. Flurries are possible on several days, but the threat for any impactful weather is low. After a brief warming trend, it turns very cold late next week.