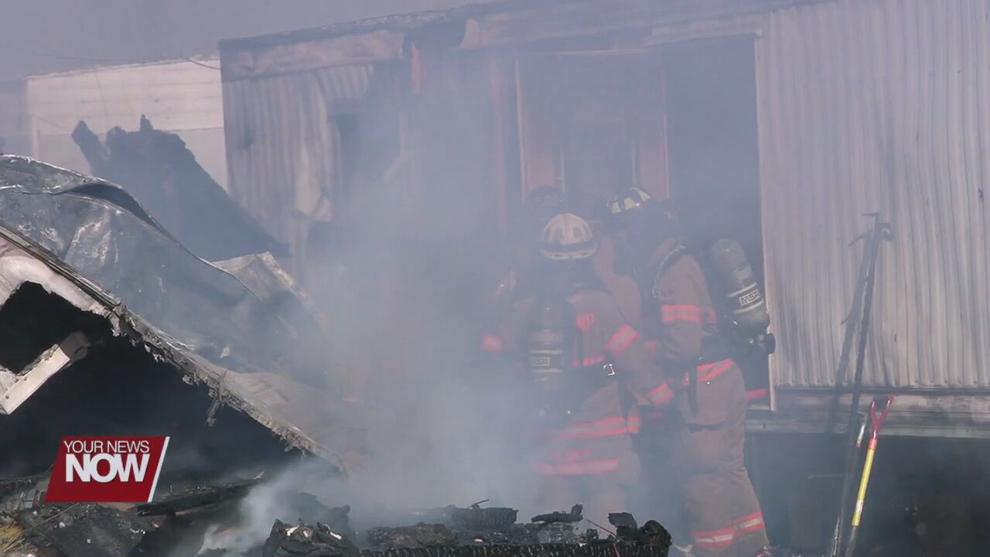 Bath Fire officials say a child with a lighter was the cause of the fire that destroyed two mobile homes on Thursday.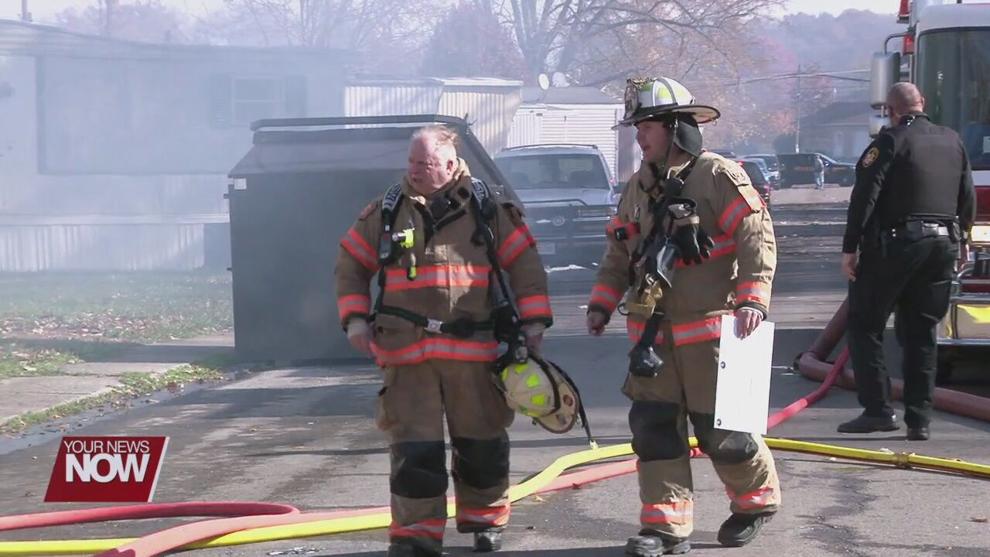 During their investigation, they talked to a juvenile who admitted that they set a bed on fire with a lighter they have found. The fire destroyed the trailer they were living in, and the wind spread the flames to another mobile home that was unoccupied at the time. No one was injured during the fire, and everyone got out safely.
Fire chief Joseph Kitchen says it is never too early to talk to your kids about the dangers of fire and have them tell an adult if they find matches or a lighter. The American Red Cross is assisting both families that lost their homes. The Bath Fire Department has partnered with the Red Cross to provide and install smoke detectors in homes, for more information on how to get your smoke detector, call 1-844-207-4509.
Updated media release from Bath Fire Department: Bath Township Fire Department responded to a report of a mobile home on fire at 2145 N. Dixie Hwy. Lot #30, Lima, Ohio, in Bath Township at 11:12 A.M. 
Upon arrival, firefighters found the mobile home fully involved with the next-door mobile home also involved. 
Fire investigators collected evidence and interviewed multiple people as part of their investigation into the cause of the fire. The area of origin was determined to be a bedroom of the mobile home located at Lot #30. A follow up interview with a juvenile revealed that the cause of the fire was a child who had obtained a lighter and accidentally caught a bed on fire. 
Bath Township Fire Chief, Joseph Kitchen stated the following, "It's never too early to start talking to small children about the dangers of fire. Kids should be taught to tell an adult if they find a lighter or matches. As we head into the holiday season, parents should also remember to never leave candles unattended when children are present." Chief Kitchen also reminds all residents to have working smoke alarms in their homes. 
The fire department has partnered with the American Red Cross to provide and install smoke alarms free of charge by calling 1-844-207-4509. 
The tenants of both mobile homes are being assisted by the Allen County Chapter of the American Red Cross.