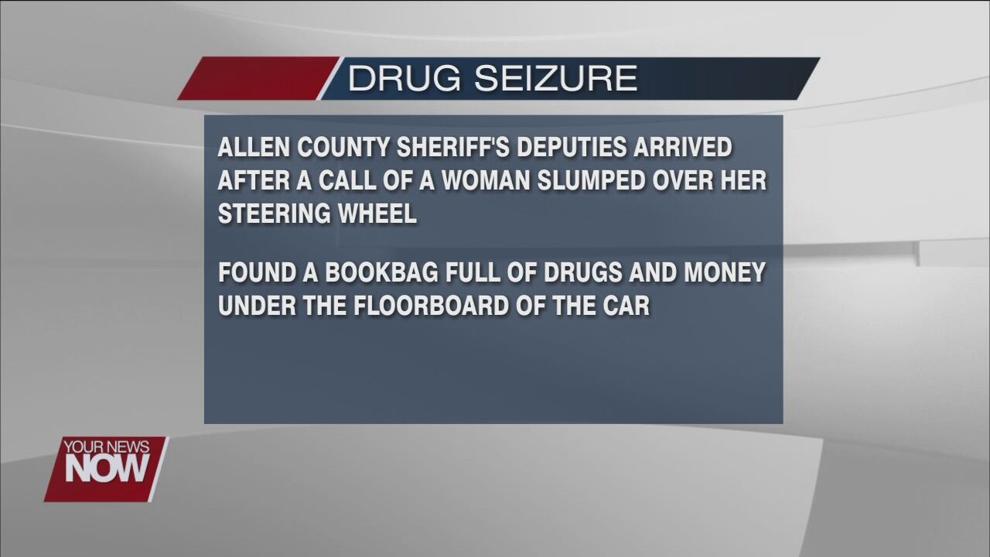 Authorities discovered a large amount of narcotics in a car on April 2nd.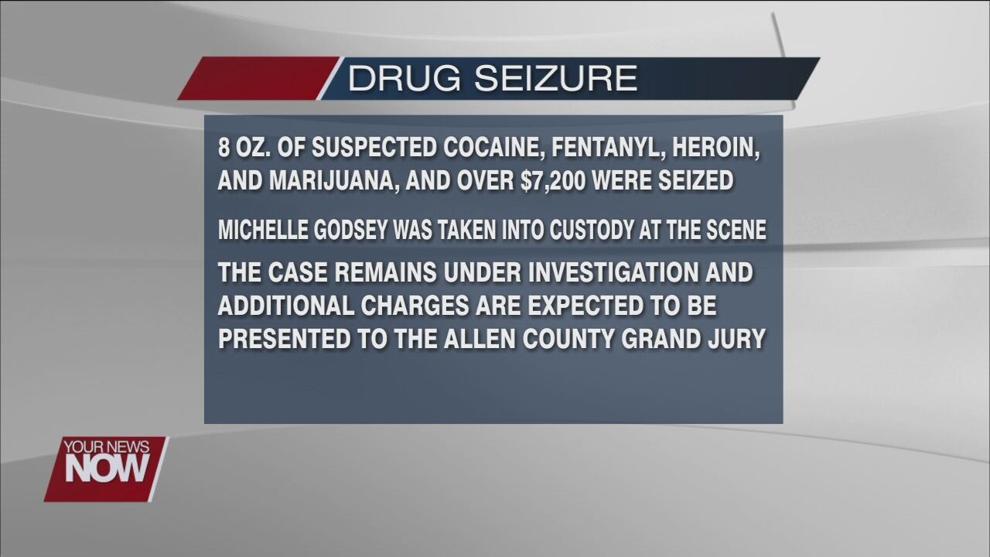 The Allen County Sheriff's Office says that they received a call about a woman slumped over the wheel of her vehicle outside of the Howard Johnson Hotel on Lima's east side. Deputies discovered a book bag under the floorboard of the car with the drugs and money inside.
Investigators with the West Central Ohio Crime Task Force arrived on the scene and seized over eight ounces of suspected cocaine, fentanyl, heroin, and marijuana, as well as a firearm, several cell phones, and over $7,200.
The occupant of the car, Michelle Godsey, was taken into custody. This investigation is ongoing and additional charges are expected to be presented for consideration before the Allen County Grand Jury.