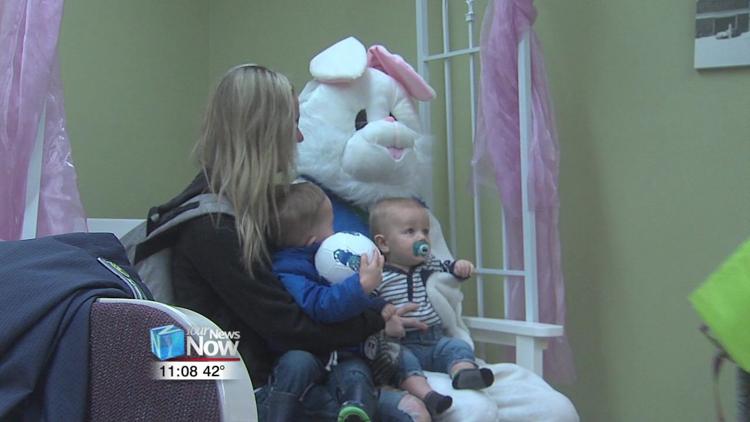 It was a soggy start to Easter weekend but for those stopping by the Delphos Public Library for a visit with the Easter bunny, the weather was not an issue.
The library teamed up with Community Health Professionals (CHP) to give children a chance to have breakfast with the Easter bunny. There was also plenty for kids to do after their Easter photo opp, including games, crafts, and an egg hunt through the bookshelves. The annual event is always held indoors, something that comes in handy on days when the weather does not cooperate.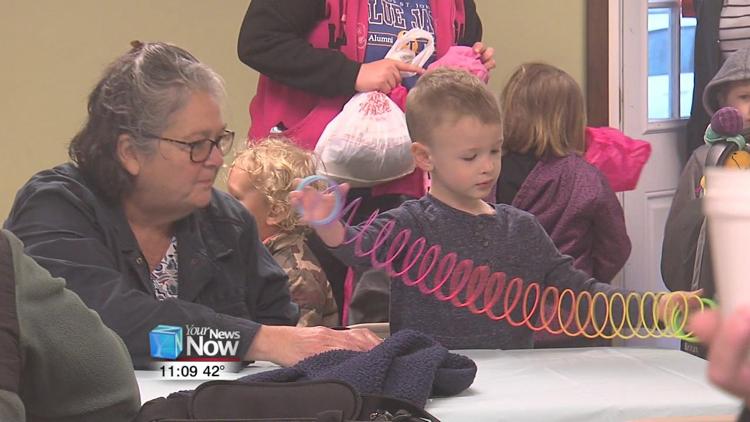 "It's so great to have in indoor space like this from Kelly [Rist, library director] so that when it is raining outside, which today we got a bit of a yucky day," said Virginia Riffle, Events & Volunteer Coordinator for CHP. "There's plenty of room in here for the kids to run around and have some fun."
The free event is not held for the purpose of bringing in money for either organization, but any donations made went to benefit CHP's Patient Care Fund.
As for the Delphos Optimist's annual Easter event, the rain forced them to move their festivities inside.
The optimists were able to put on their egg hunt to the All Saints gym at Delphos St John's so young kids could dash for some of the 3,000 eggs prepared for the event. Because it was moved inside, there was a lot of waiting in line but even the younger hunters dealt with it well.
"Normally we have the open area for the park and everybody gets in line and they go one at a time, and they're patient out there as well," said Optimist President Jason Schnipke. "But the fact that they were all contained in this building and just getting loud and kids are kids and they wanted to go and grab the candy. They did a really nice job of being patient and making sure that everybody could get in, get in line, and make a run for the candy and share the experience."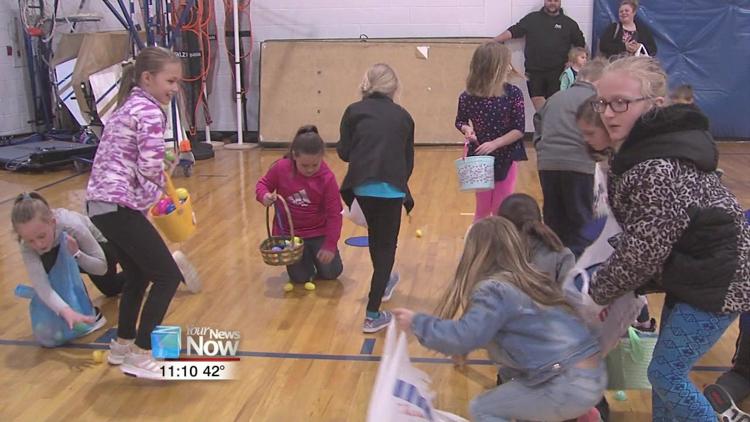 Schnipke says the fact that St. John's was able to accommodate them was a stroke of luck since the Optimists realized last minute they would need a new plan.