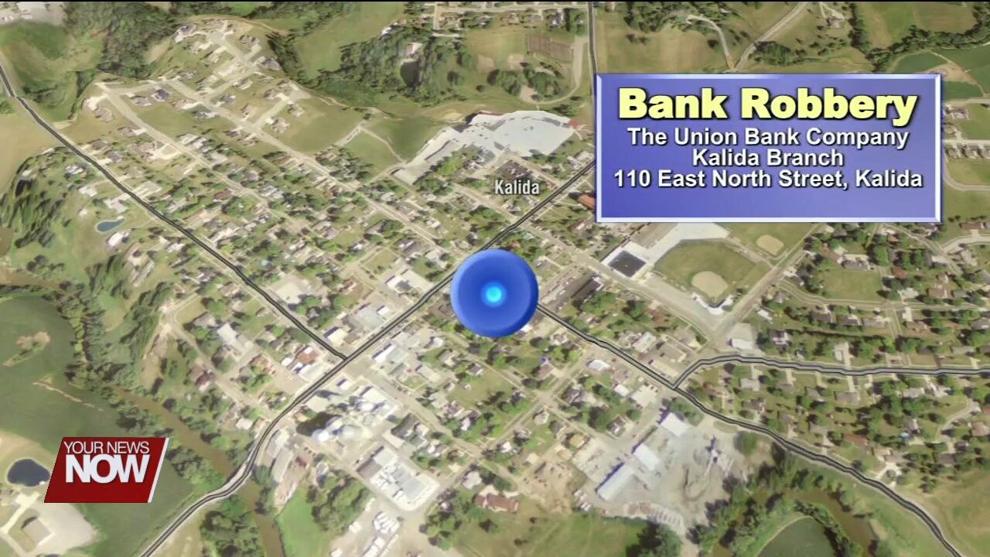 Putnam, OH (WLIO) - Police are investigating a bank robbery that occurred at Union Bank in Kalida Saturday morning.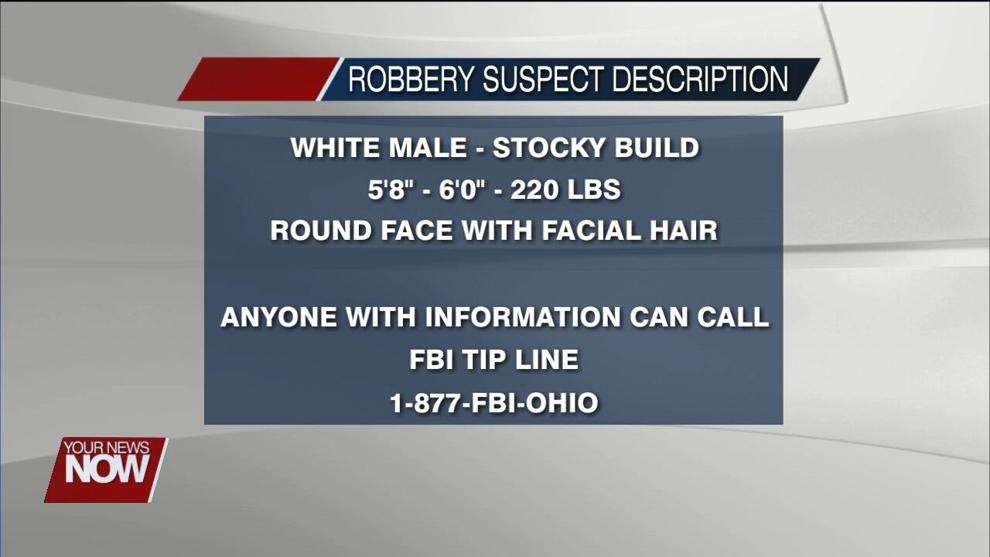 The FBI Northeast Ohio Safe Streets Task Force, the Putnam County Sheriff's Office, and the Kalida Police Department say that on Saturday at 11 am a male approached the victim teller with a black handgun and demanded money. The suspect received an undisclosed amount of money which he placed in a pink bag -- then proceeded to leave the bank walking west on East North street.
The suspect is described as a white male between 5'8" and 6'0" tall and is a stocky build weighing around 220 pounds. He also has a round face with facial hair.
Clothing the suspect wore included dark women's sunglasses, a blueish gray neck gator across his face, a black hat with the words mission written on it, as well as a black t-shirt and a long sleeve shirt underneath.
Anyone that has information is asked to call 1-877-FBI-OHIO. Tips can be anonymous.