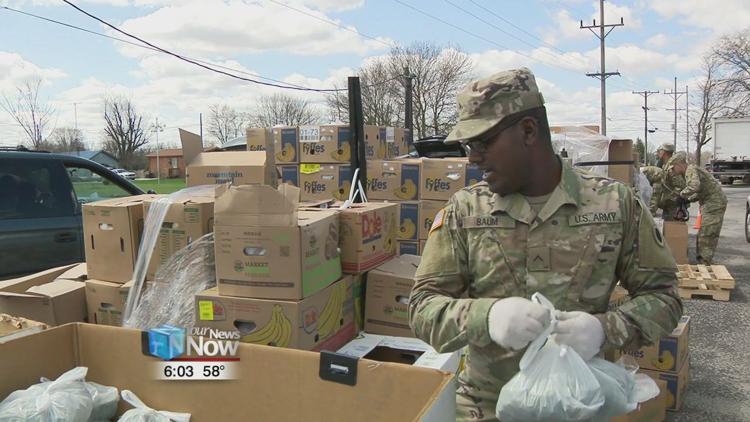 Hardin County saw some COVID-19 relief on Thursday as the National Guard helped the West Ohio Food Bank distribute food to hundreds of families.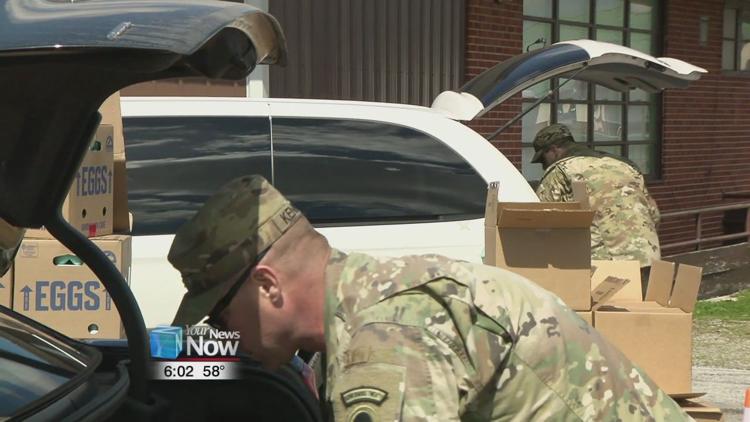 Over 90,000 pounds of food was distributed to families across Hardin County. Filling car after car, the National Guard stepped in to help when volunteers were running low for the Food Bank.
Not only did the National Guard do all of the heavy lifting with the drive-thru distribution, they also delivered to 33 shut-in homes that were not able to make it out of the house.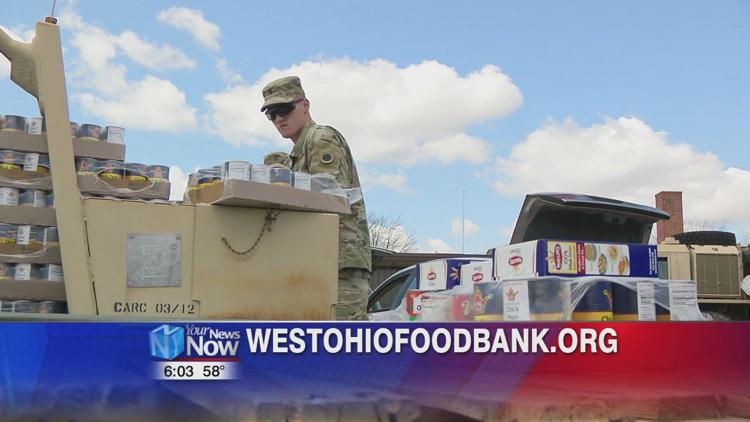 "21 years in boots, this is my last big go-round," says 1st Sgt. Foster Kennedy of the Ohio National Guard. "I'm going to retire. Being able to service the citizens of my community and the 11 counties that the West Ohio Food Bank supports is a great honor to me that I'll be able to retire saying that we rocked it."
Among the National Guard helping load the cars was Ohio State Representative Jon Cross. He says it was an emotional indication of the needs of the 83rd district in Ohio, and will continue to support legislation that will act on COVID-19 relief. 
"Certainly there's no playbook when it comes to a crisis and disaster like we're going through," says Cross. "The best way I could try to do is show them that I'm here, I'm thinking of them, I'm trying to stay in communication, trying to give them the resources and just showing my support" 
This was the first large scale distribution in Hardin County from the West Ohio Food Bank, and the United Way worked as a partner. Overall, over 700 households were given food totaling 75,000 meals provided. To learn more about what the West Ohio Food Bank is doing for your community, visit them at westohiofoodbank.org