The Niswonger Performing Arts Center (NPAC) came together to celebrate their 250,000th guest before the Sunday performance by Beatles tribute band Rain - A Tribute to the Beatles.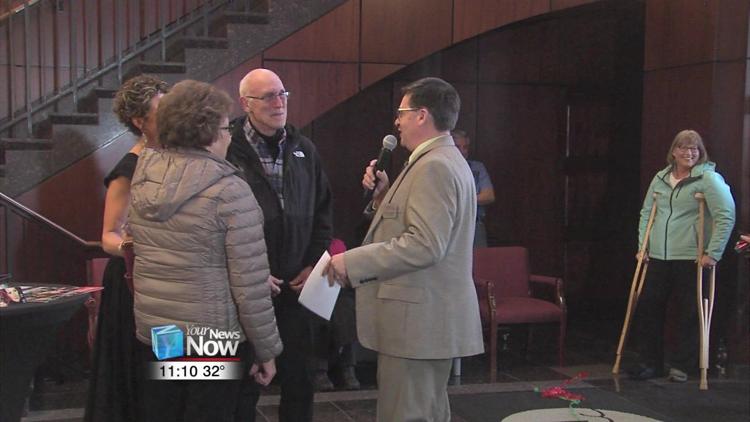 The lucky couple, Danny and Kathy Nedderman of New Bremen, won $250 gift certificate to the Niswonger, as well as an upgrade to their seats for the show.
Executive director Paul Hoverman says the milestone is indicative of the way the area has embraced the NPAC's mission.
"It says that there a lot of people from Van Wert and surrounding areas that have supported our venue and they must've liked what we've been doing and how we've been doing it," said Hoverman. "We really cherish and respect the people that come and are supporters of the Niswonger."
The NPAC is nearing the end of their 12th season. Their next show will be March 24, 2019, with a performance by the Church Basement Ladies in Rise Up, O Men.