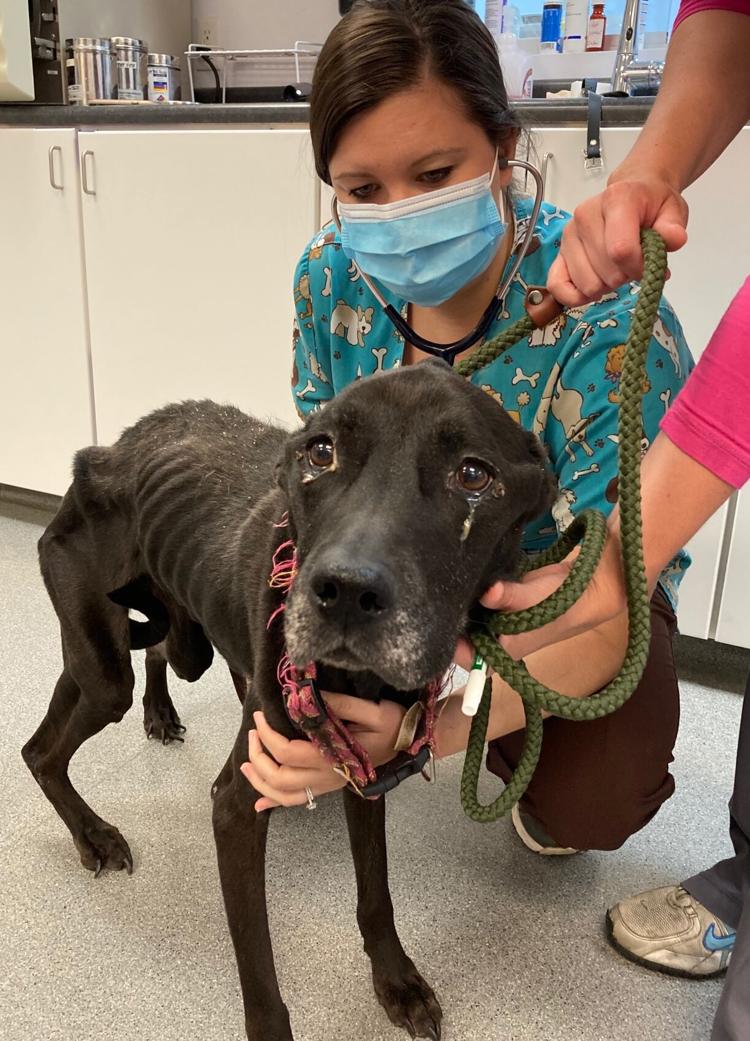 The Ohio SPCA hopes to change the way animals are treated, especially after one dog in the area was in horrific condition.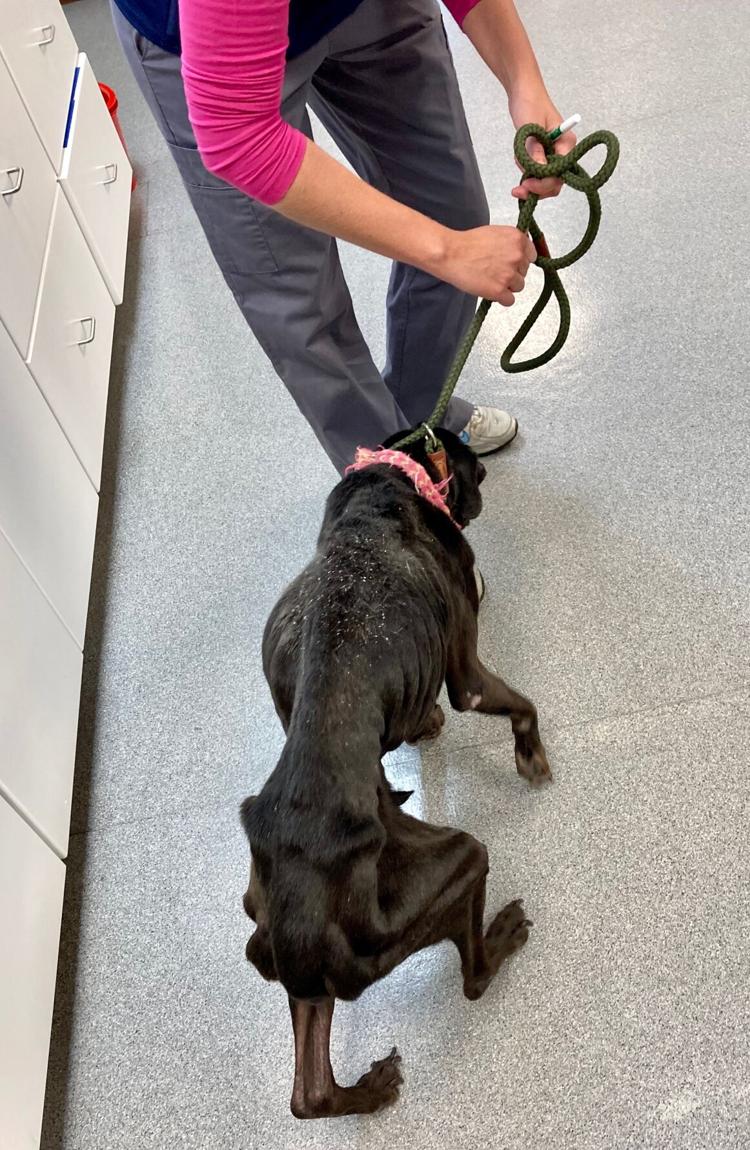 They're requesting felony charges be filed against a Spencerville resident that allegedly starved a dog, leading to its death. The female black labrador was given the name "Daisy Mae" by the staff at Kessen Veterinary Clinic in Delphos, who tried to save her life. She was brought to the clinic on July 3rd weighing only 33-pounds and she had to be euthanized on the 12th.
Case reports, veterinary statements, and photos have been provided to the Allen County Prosecutor's Office for review. Ohio SPCA officials say "Daisy Mae" was a skeleton with all her muscle and fat stores depleted.
From the Ohio SPCA Facebook Page: JUSTICE for DAISY MAE - The Ohio SPCA is requesting felony charges to be filed against a Spencerville resident after a dog was allegedly starved resulting in the animal's death. On July 3, 2020, Allen County Chief Humane Agent Nick Marando removed a female black Labrador from a home and immediately transported her to Kessen Veterinary Clinic in Delphos. The dog weighed only 33 pounds when she should have weighed over 60. She was so dehydrated that the veterinarian could not draw blood from her veins. Daisy Mae was literally a skeleton with all of her muscle and fat stores depleted. Given the name of Daisy Mae by shelter staff, she was given around-the-clock care which included fluids and small meals. Daisy Mae was perking up and starting to gain weight, but in the early morning hours of July 12, Daisy Mae lost the battle and had to be euthanized. We really thought this sweet dog was going to make it. Losing her is just so heartbreaking.
In September 2016, Goddard's Law went into effect making it a fifth degree felony to knowingly cause serious physical harm to a companion animal, which is defined as activities involving a substantial risk of death, a partial or permanent incapacity, long-term pain, or deprivation of food, water and shelter. Ohio SPCA Chief Humane Agent Marando has provided the Allen County Common Pleas Court prosecutor with all case reports, veterinary statements, and photos. We are hopeful that justice will be served for sweet Daisy Mae.
Animal cruelty is rampant and often it is not reported until it is too late. The Ohio SPCA encourages everyone throughout Ohio to report suspected animal cruelty and neglect to their local humane society, SPCA, or law enforcement.
The Ohio SPCA continues to need your support. Animals are removed or surrendered daily. The Ohio SPCA is not affiliated with any local or national SPCA and we receive no government funding. Visit OhioSPCA.org