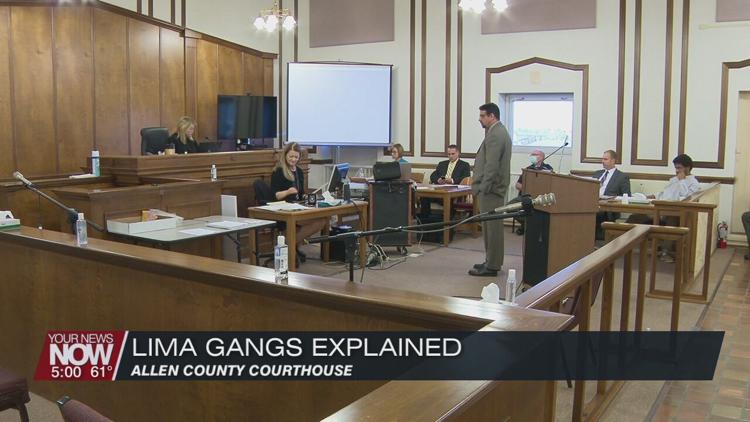 The curtain has been pulled back for jury members in Eric Wilson Jr.'s trial. Lima's resident gang expert took the stand to close out the state's case against Wilson.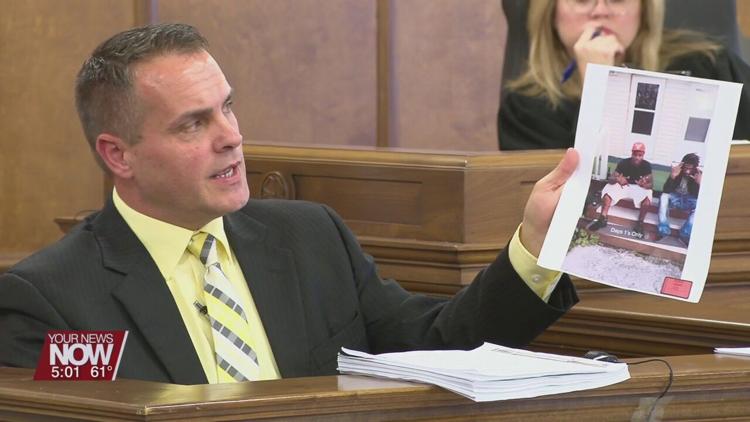 Before the jury began deliberating they heard from Det. Steven Stechschulte who has advanced training on gangs. He says gangs operate to further their interests, typically by way of violent crimes. He noted, not all people affiliated with gangs are violent people.
The shooting on Cole Street and Edgewood Drive in 2019 stemmed from the killing of Christian Laws, a week prior on June 14, 2019. Stechschulte says Laws was East Side and Jolade "JoJo" Omosikeji is North Side. In fact, Stechschulte says he investigated five shootings following the days after Laws death.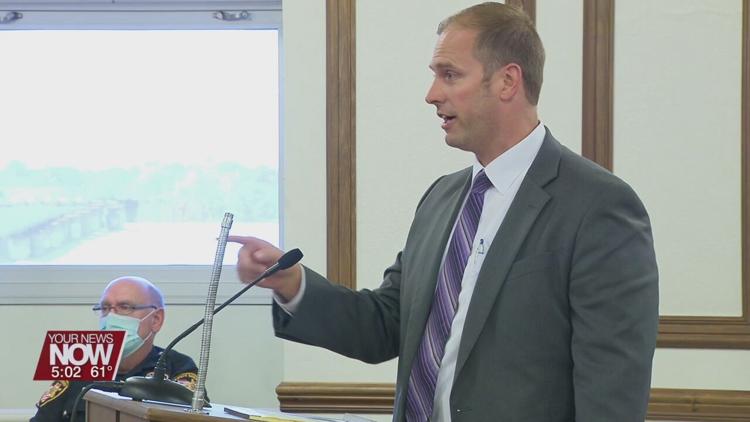 These are rival gangs in Lima that have sub-gangs within them such as Manni World and MDB. The detective testified that East Side is the largest and most violent in the city. Most do claim some ties to national gangs, as well.
He says gangs have been in Lima for decades. Many of the murders in Lima over the last few years that involved guns, were gang-related.
"It's changed, it's morphed significantly," says Stechschulte of the Lima Police Department. "Partially because of change in general and how society has changed. A lot of it has come from trying to overcome gang statutes."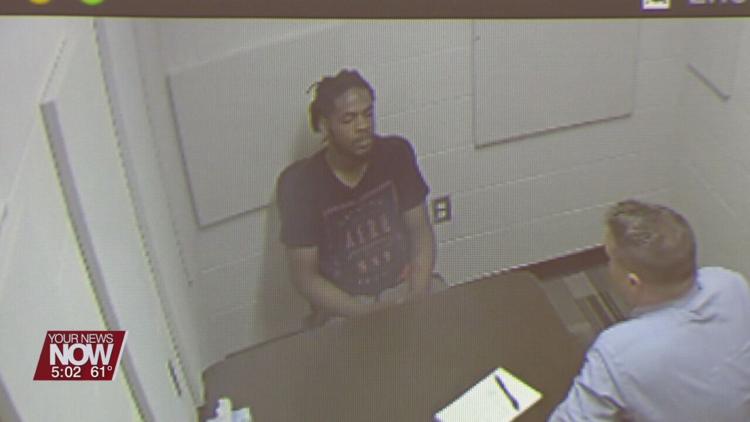 The suspects in the shooting in question on June 21, 2019 are Wilson, also known as "Oaty," and Jamaree Allen. Stechschulte says they are both East Side. Although, he thinks Wilson is a different kind of gang member.
"He is one that I call a hybrid because he has some strong ties to North Side or MDB," says the detective. "I've even seen stuff where he's throwing up North Side signs, 'VO' and 'Lou' signs. So I would definitely term him a prototypical hybrid."
The jury already heard testimony from Maria Williams that she dropped off Wilson, Allen, and Hezekiah Williams at Wally's. Stechschulte confirms through his investigation Allen and Wilson did not get back in her car.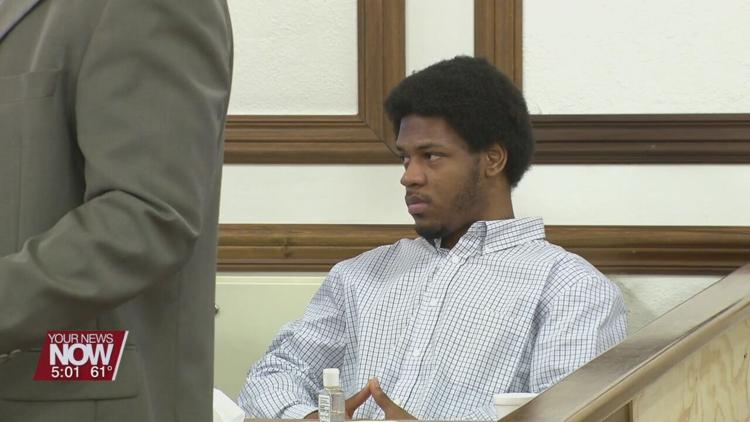 He says they turned around, into Wally's because they saw Romelo Blackman, a North Side member. His brother was present when JoJo killed Laws. And Blackman testified he never had problems with Wilson or Allen.
"I got you on video," Stechschulte tells Wilson in a video of his interview after the shooting. "And not only the—getting out of the car, but also in the (car wash) bay. Ok? I also know who the other side was. Ok, so I saw everything that happened. That's why we knew to come get you."
Wilson is facing eight charges including felonious assault and participating in a criminal gang. We will bring you the verdict when the jury decides.