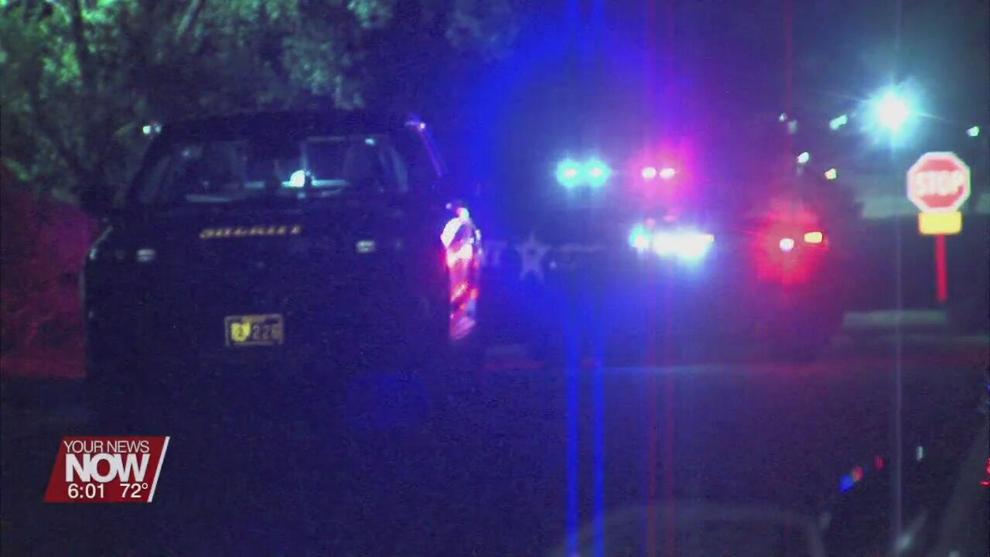 Your Hometown Stations has further details about a stabbing that happened Friday night in Lima.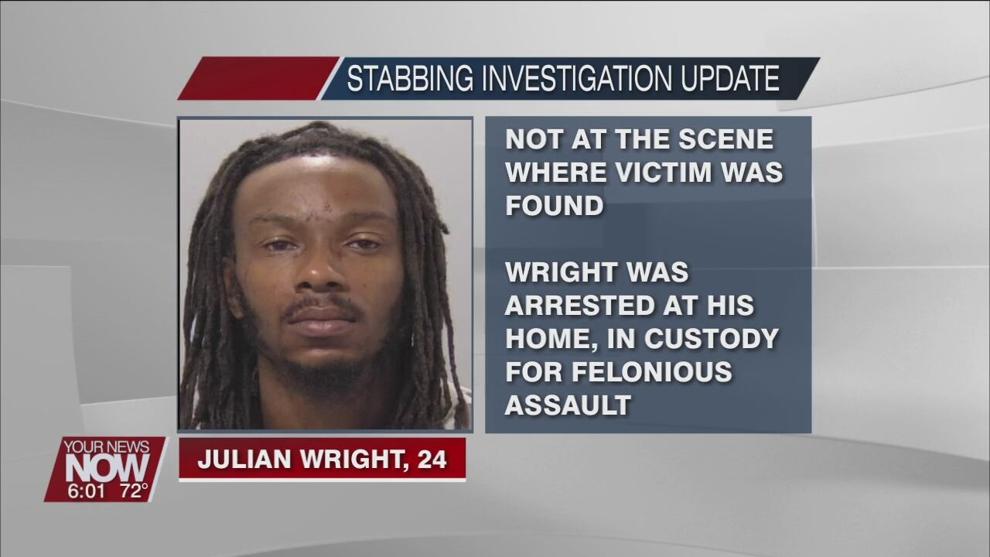 Just before 10pm, the Allen County Sheriff's Office was called out to the 300 block of St. Clair Street in Lima for reports of an assault with a knife. When they arrived, they said there was one victim with a puncture wound/slice on his arm. That person was transported to Mercy Health St. Rita's, and the details of his injury are unknown.
The suspect was not at the scene when the sheriff's office arrived but was detained later at his residence. 24-year-old Julian Wright from Lima is being held in custody at the Allen County Jail for felonious assault.
The investigation is ongoing.
MEDIA RELEASE 10/4/2021: On Friday, October 1, 2021 at approximately 9:19PM Allen County Sheriff's Office deputies were dispatched to Adams Street (Lima, Ohio) in reference to shots fired in the area. While still investigating this call at approximately 9:46PM, deputies were dispatched to 360 St Clair Ave. Lima, Ohio in reference to a stabbing.  Deputies found blood on the front porch, leading into the house. Due to the nature of the complaint and the exigent circumstances, deputies entered the residence to locate and render aid to any possible victims. Deputies found a 35 year old male victim who had a severe laceration on his right arm and deputies rendered aid until EMS arrived. EMS transported the victim to Mercy Health – St. Rita's Medical Center. 
Prior to being transported by EMS, the victim stated he had been stabbed by a man named Julian, later confirmed to be Julian Wright (DOB 4/16/1997) of Lima. The victim further advised that he and a female witness had been with Julian throughout the day and at one point while driving together on Adams St. Julian became angry with them and fired multiple rounds outside of the vehicle with a handgun in an attempt to intimidate them. The victim advised that shortly thereafter they returned to victim's residence at 360 St. Clair Ave. where a physical altercation between the victim and Julian ensued; at which time the victim was stabbed.
While securing the crime scene, Mr. Wright called 911 claiming to have been assaulted at the victim's residence. Lima Police Department responded to 926 W. State St. Lima, Ohio to find Mr. Wright with blood on him, superficial cuts, and intoxicated. Due to evidence learned during the investigation Mr. Wright was taken into custody and booked for Felonious Assault. This incident is still under investigation. Anyone with information is asked to contact Detective Nick Burke at 419-227-3535 burke@acso-oh.us Anonymous tips can also be made to Crimestoppers at 419-229STOP (7867)