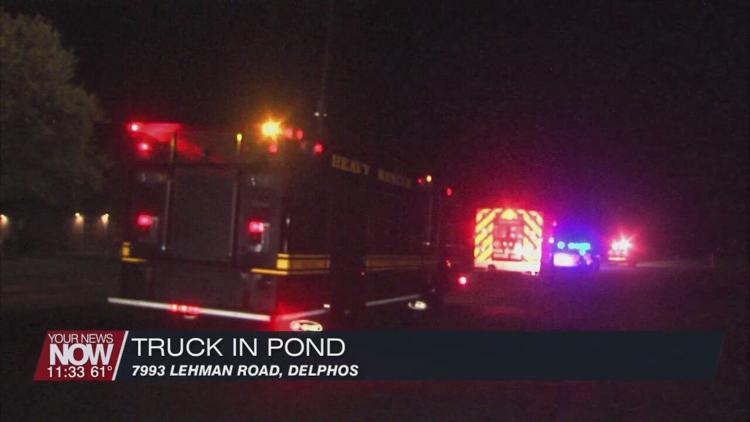 First responders called out to U.S. 30 near Delphos Wednesday night, after a semi driver fell asleep, his rig ending up in a pond.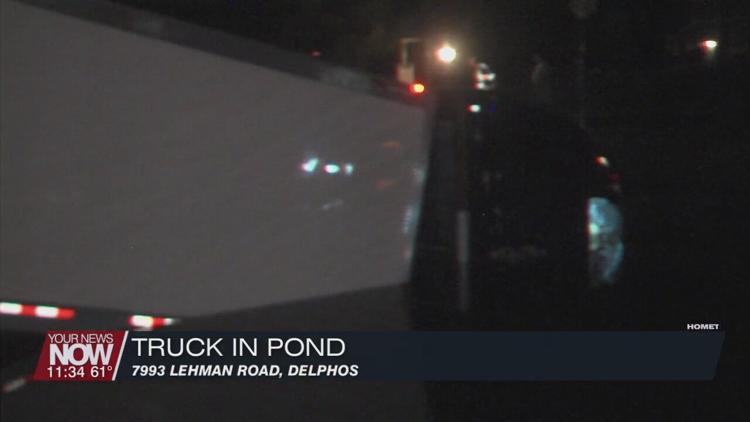 The call came in just before 10 p.m. that a semi had gone off the road after crossing into oncoming traffic in the westbound lanes, through a fence and landed in the pond west of Lincoln Highway. Troopers say the driver, 38-year-old Larry Choice of Fort Wayne was the only one inside and he was able to get out with the help of a nearby homeowner. He was treated at the scene for minor injuries by Delphos EMS.
Both westbound lanes of U.S. 30 were closed for a couple hours while the semi was pulled out of the pond. The Allen County Sheriff's Office helped at the scene. 
Media release from Ohio State Highway Patrol 8/24/20:  On September 23, 2020, at approximately 9:48 P.M. troopers with the Lima Post of the Ohio State Highway Patrol responded to a report of a semi that had crashed into a residential pond near the area of US 30 west of Lincoln Highway, just north of Delphos.  Larry S. Choice, age 38, of Fort Wayne, Indiana was operating a 2017 Volvo semi and trailer east bound on US 30 when he reportedly fell asleep.  The semi ran off the left side of the roadway into the median and then entered the west bound lanes of travel in the wrong direction.  After crossing both west bound lanes of travel, the semi ran off the north side of the roadway, through a ditch, struck the right of way fence and then partially submerged into a residential pond.  Mr. Choice was able to escape from the semi with help from the home-owner. 
Mr. Choice was reportedly wearing a seat belt at the time of the crash, and drugs or alcohol are not suspected to be a factor.  He received medical attention from Delphos EMS for minor injuries.  Both west bound lanes of US 30 were closed for approximately two hours while the semi was removed from the pond. 
Assisting troopers on scene was the Delphos Police Department, Delphos Fire and EMS, Allen County EMA and Beaverdam Fleet Wrecker Services.