An overnight vandalism has the Lima Police Department investigating a hate crime.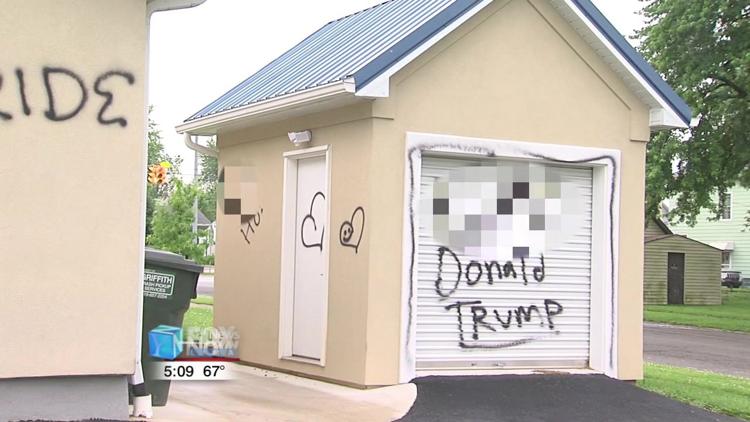 Sometime overnight, officials believe New Life Assembly was vandalized with spray paint on three sides of the building including a detached shed. The church on the corner of Kibby Street and Calumet Avenue is also a Community Oriented Policing station. The building was also pelted with about two dozen eggs. Police say it is unknown how many people may have been involved. The pastor of the church told police he believes the damage will cost several thousand dollars. Police are checking cameras in the area for any evidence, but the church itself did not have any cameras.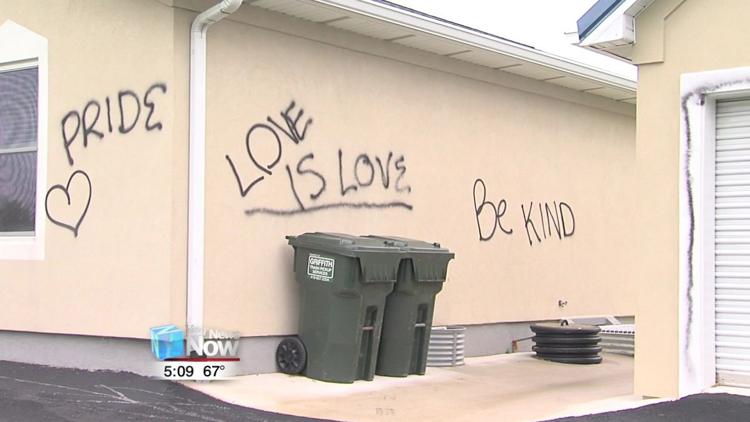 "So this does meet the criteria that the FBI uses in the Uniform Crime Report as a hate crime," said Lt. Andy Green. "So, as such, we are going to classify it as a hate crime and we'll submit the report that way."
Police are asking anyone with any information to contact the Lima Police Department at (419) 227-4444.