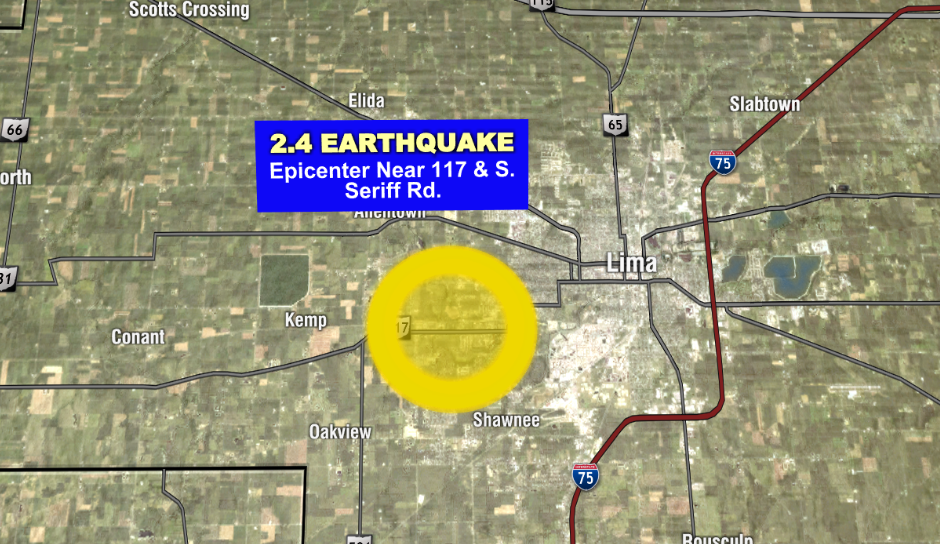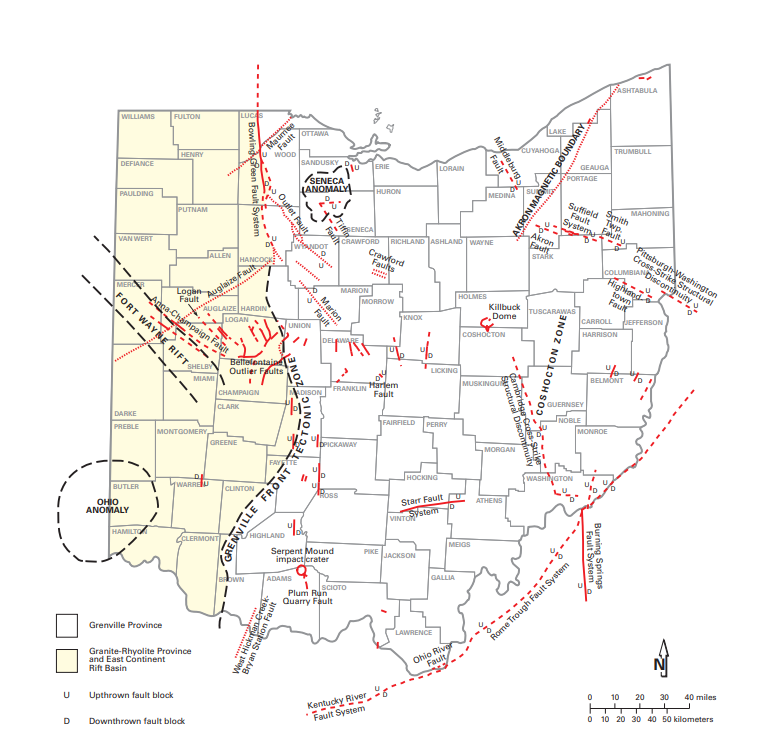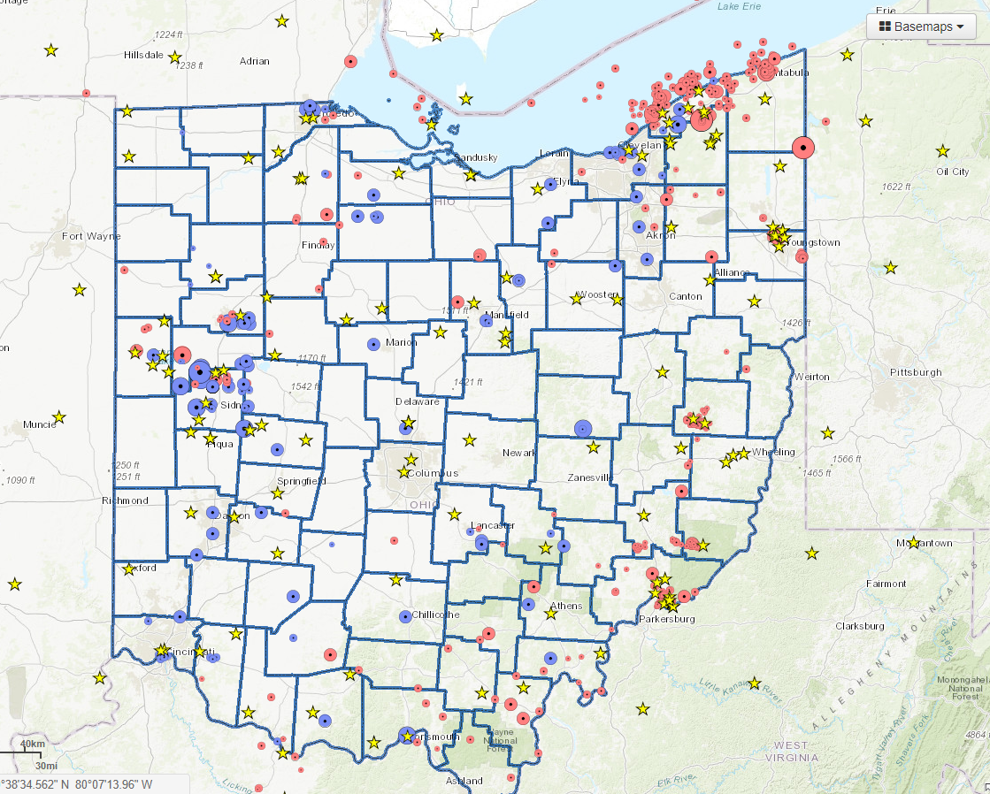 According to the United States Geological Survey, a weak 2.4 earthquake shook the Lima area just after midnight, with the epicenter focused near S.R. 117 & Seriff Road at 12:22AM. From social media, several people reported feeling shaking around that time.
This brings up a few questions worth investigating. What caused the quake? How vulnerable is our area to earthquake activity? Can strong earthquakes happen here?
Geologists have identified a couple fault lines that run across our southern viewing area, including the Anna-Champaign fault, and the Auglaize fault that does run into southern Allen county. These faults are associated with an ancient 500 foot deep rift zone that runs through this area. When stresses build up in the Earth's crust, it is within this zone that these stresses get released, hence the occurrence of earthquakes here. 
The Allen-Auglaize-Mercer-Shelby county vicinity has experienced more than 40 earthquakes over the past 145 years. This area is technically the most active area of the state when it comes to earthquakes. Another active area tends to be near Cleveland and Akron. Interestingly, there have been zero earthquakes recorded in Paulding, Defiance, and Henry counties!
Looking back at earthquake records for Ohio, did you know the largest earthquake in Ohio history occurred in our viewing area? A strong 5.4 quake struck the Anna, Ohio area on March 9, 1937. According to ohiohistorycentral.org, "considerable damage occurred in Anna and surrounding communities, including damage to nearly every chimney in Anna." The quake caused cracks and wall separation in the Anna school, which was soon condemned and torn down. 
The 1930s were a particularly active time for these fault zones. Since then, a 4.5 magnitude in Mercer county in July 1986. That same year, a 5.0 quake shook Lake county in northeast Ohio. In 2001, a 4.5 magnitude quake shook the Ashtabula area, with minor damage reported. Since 1950, six earthquakes have registered 4.0 or higher in Ohio, and the most recent one occurred near Cleveland in 2019. Here in Lima, it appears the most recent quake occurred in 2006 at 2.8 on the Richter scale.
Although infrequent, this analysis reveals that a portion of our viewing area is prone to increased earthquakes. Most earthquakes that occur range from 2 to 3 on the Richter scale and, in many cases, are too light to be felt. There is no way to know when a stronger quake could occur, but if it does, chances are it will be centered somewhere around Allen, Auglaize, Shelby, or Mercer counties!