Tuesday evening more than 400 attended the Lincoln-Reagan Day Dinner at the Fogle Center, an event celebrating the accomplishments of the Republican Party.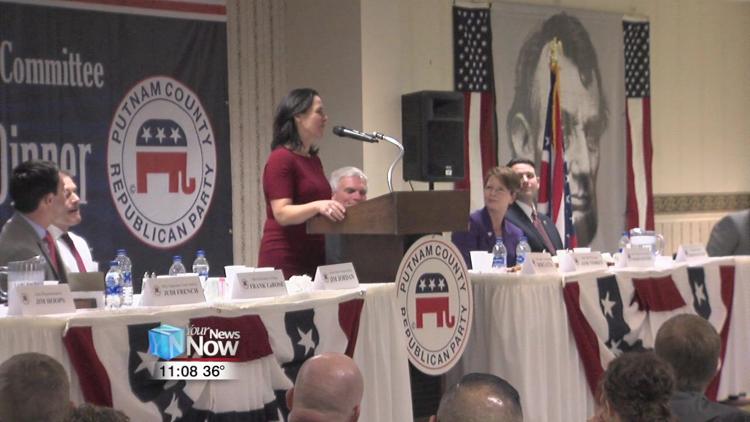 The Lincoln-Reagan Dinner welcomed several political leaders such as U.S. Congressmen Bob Latta and Jim Jordan.
During the keynote address, Jordan discussed how happy he was with how President Donald Trump has helped reduce taxes, decrease regulations, help the economy grow and lower unemployment.
He said he is excited to accompany the president Wednesday as he tours the JSMC.
"It's not every day the president gets to come to our part of the world and the president is doing a great job," said Jordan. "He understands how critical our military is. He loves our military. He loves law enforcement. He loves hard working people and he's going to have all that tomorrow at the Joint Systems Manufacturing facility or what we typically call the tank plant."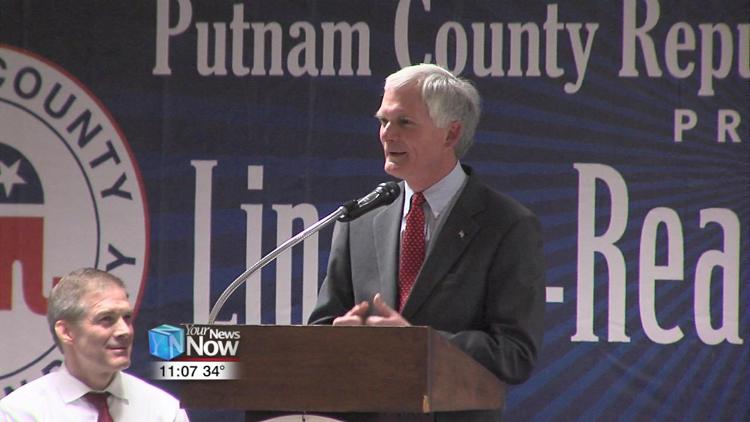 Latta said he is also excited to accompany the president for the tour.
"We're very, very blessed to have what we call the tank plant in Northwest, Ohio," said Lata. "It's a great for not only our economy, but the number one thing is it's the only place in the country that the Abrams tank is made."
The Lincoln-Reagan Dinner was hosted by the Putnam County Republican Party.