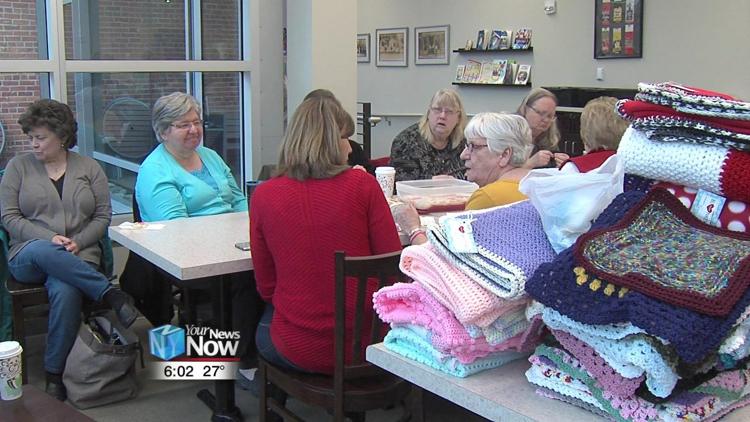 On the second Thursday of each month, a group of women gather at the New Bremen Coffee Co. & Books to for a cup of coffee and a bit of fellowship, all in the name of comfort.
"The Blanketeers is a ministry that set out to provide comfort and warmth and yet the women feel they have a purpose to provide a service to others," said Emilie Britton, the leader of the group. "Initially when the group started it was donations to children's groups and I got to thinking when I took over a year ago that everybody needs comfort, adults and children."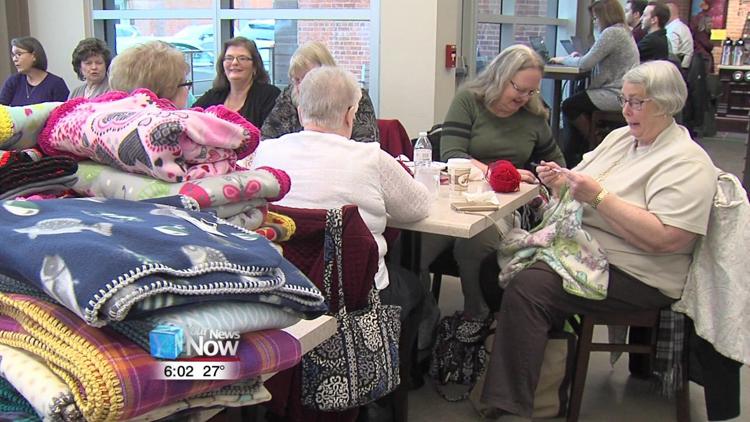 The group tries to target organizations that don't see very many donations, and they work year year-round to make sure they can always provide comfort to those in need. 
"We do prayer squares, we do little blankies, you name it, we probably do it," said Blanketeer Dru Meyer. "We put our names on all of these blankets too and I got a card from one of the people that got my blanket and it was really nice. She was in chemotherapy and she sent me a little thank you on how comforting the blanket was." 
Women of all skills levels are invited out, whether their skills lie in knitting, crocheting, or simply tying knots.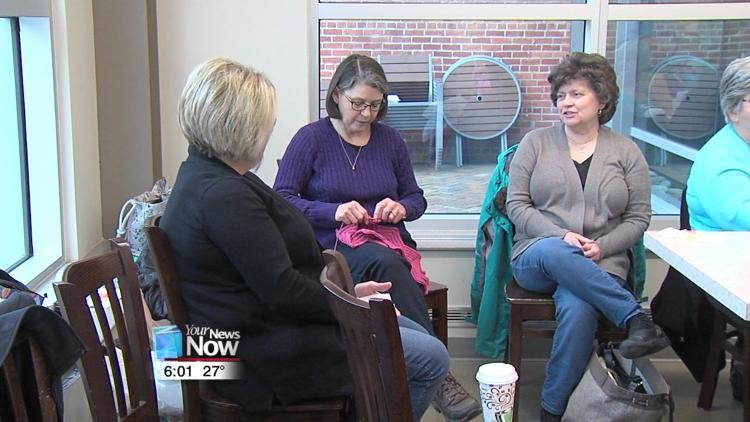 The projects can take time but knowing the impact they leave makes it all worth it.
"Life hasn't always been the easiest for me," said Blanketeer Marilyn Sommer. "Just like everybody else, we all have our ups and downs in life but it's good to know that you are able to give someone some consolation, perhaps, in their time of trouble."
The group, which has been around for around 10 years, donated over 1,000 pieces in 2018 alone.