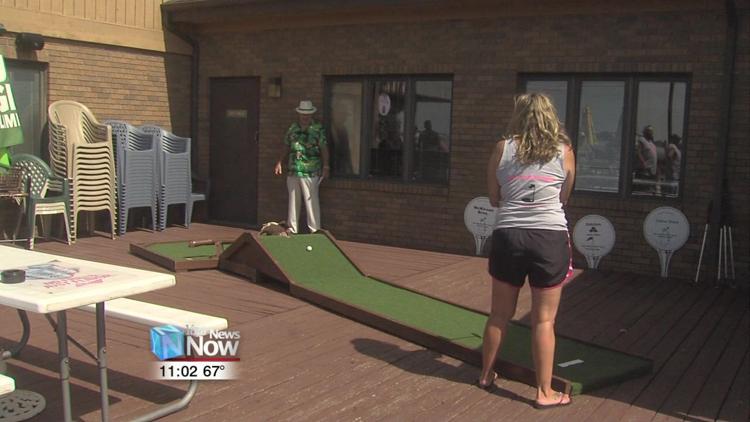 The Lake Improvement Association (LIA) brought the Barstool Open back to the shores of Grand Lake St. Marys for another year.
Teams of four went around by land and boat to twelve different lakeside bars for a round of mini-golf. Last year, the event was able to bring 190 groups, a mark they are expecting to hit again this year. Those high numbers are good for the businesses they bring foot traffic to and for the lake itself, as it will give the lake improvement association more money to put back into projects that improve lake health.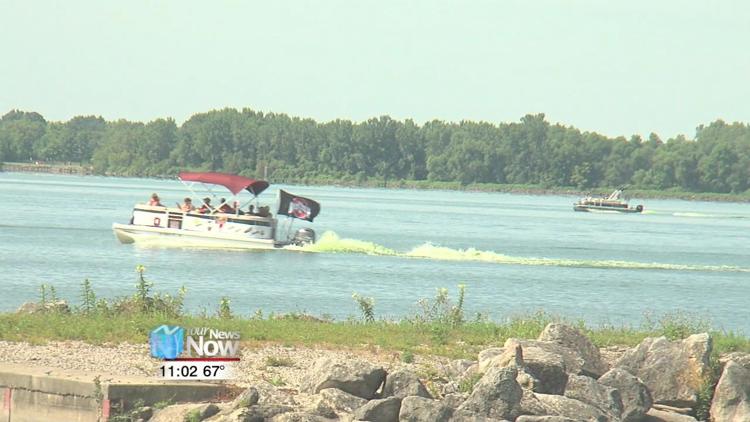 "Just recently we donated $5,000 to Wright State for some monitoring equipment so we have a real-time analysis of microcystin toxin, the problem that we're having here on the lake," said Jeff Vossler, a trustee for the LIA. "[We're] Just trying to make things better on the lake."
Those who traveled on a boat also had the chance to take part in a pontoon decorating contest, with the three best-designed themes getting a cash prize.