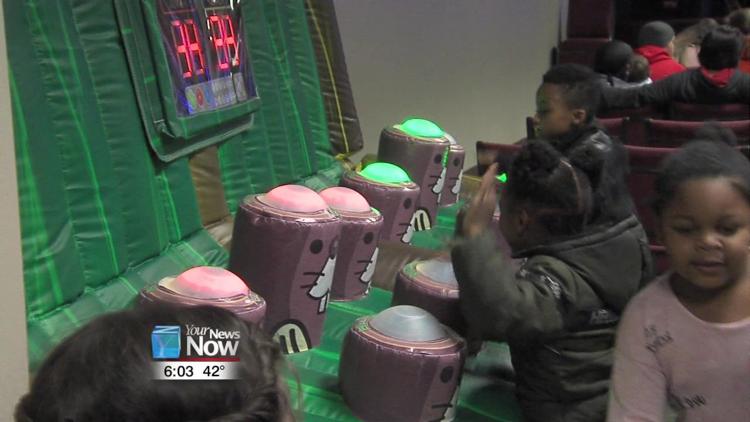 Every year for Easter one Lima church puts on a children egg hunt, but this year they decided to do things a little differently.
Instead of running around outdoors in the cold, rainy weather, Calvary Chapel of Praise decided to bring the fun indoors for its Egg Stravaganza event on Saturday. This afternoon more than 200 children listened to a presentation and watched an interactive video about the meaning of Easter.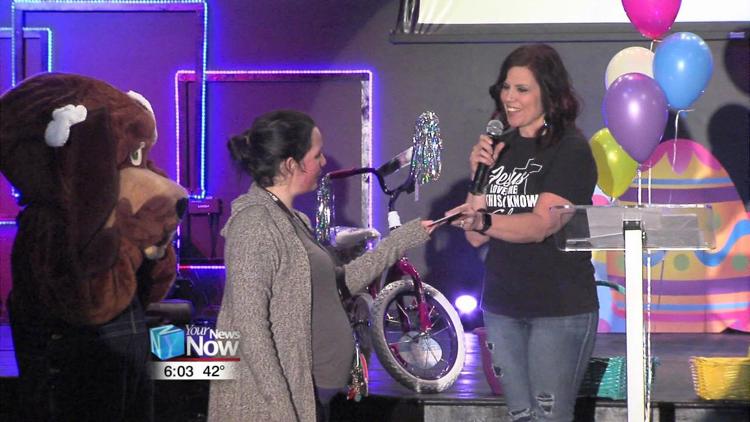 Kids also got the chance to win prizes, bounce around in the bouncy house and play various other games. The children team leader said this event is a good way for children to learn more about Jesus.
"Not just for the prizes or the eggs or the candy, but we want to celebrate and let them know the real reason for Easter which is Jesus died for their sins," said Nicole Sweeney, Calvary Chapel of Praise children team leader. "He loves them, he rose again so one day they can come to heaven and join him one day."
At the end of the event, kids walked away with a bagged lunch and candy.