A driver falls asleep at the wheel causing her vehicle to flip into a field.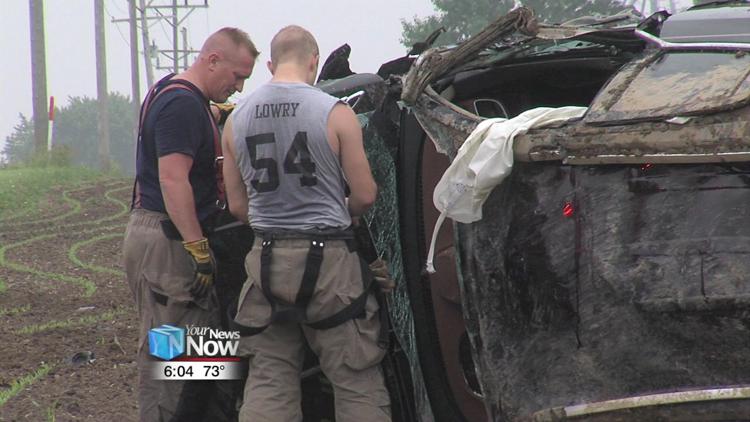 Fire departments from Spencerville and Delphos responded to a single vehicle rollover with entrapment at the intersection of North Acadia and Delaney roads just before 10 a.m. Monday morning. According to the Ohio State Highway Patrol, the driver was approaching the intersection when she fell asleep at the wheel. The car veered to the left and flipped into a field, leaving her trapped inside. The fire departments quickly rescued her and she was transported to St. Rita's.
The driver had minor chest pains and non-life threatening injuries.