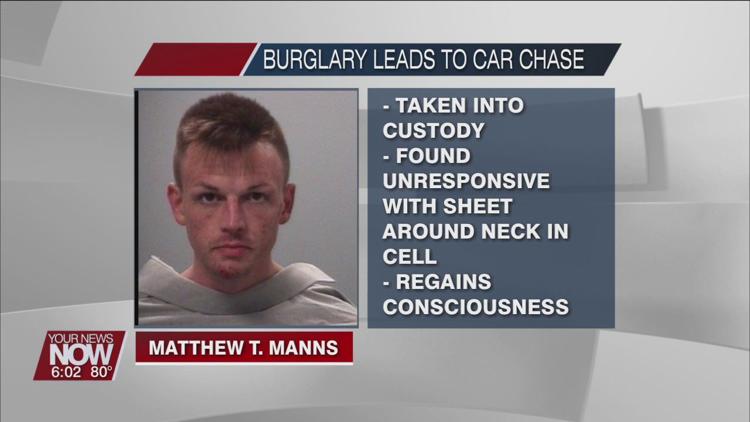 A Kenton man has been charged in a robbery leading to a pursuit by Allen County law enforcement through two counties.
Matthew Manns has made his initial appearance in court for events that happened over the July 4th holiday weekend. Police say Manns took sheriff's deputies on a chase in a stolen vehicle that he took after threatening the owner with physical harm. The chase lasted about 15 minutes at a high rate of speed. Stop sticks were used and the car came to rest in a cornfield in Hardin County.
He was taken into custody and two-days later was found in his cell unresponsive with a sheet around his neck. Medical assistance was called. He regained consciousness and began further hurting himself by banging his head against the concrete floor. He was taken to Mercy Health for treatment and is now back in jail.
Manns will be back in court for a preliminary hearing for the burglary charge on Monday, July 13th.