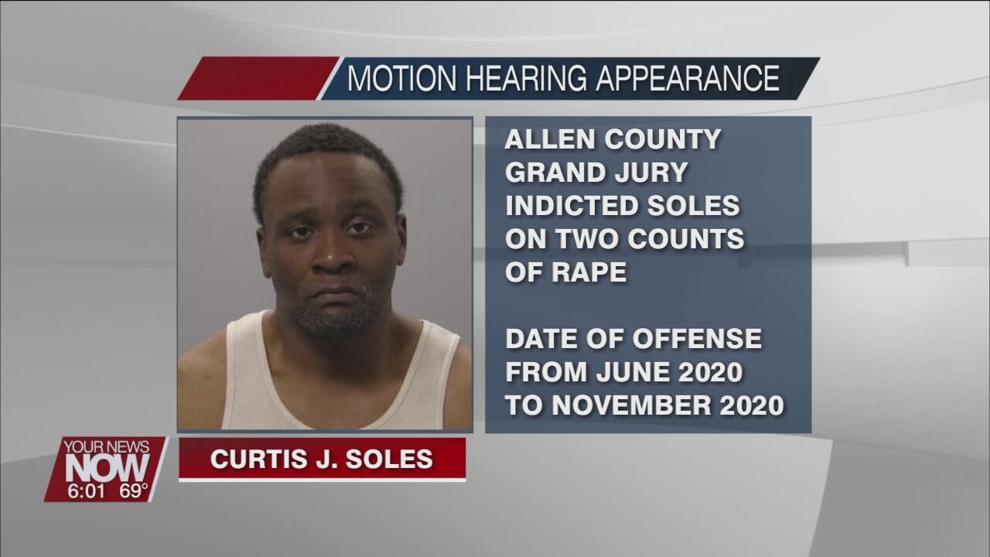 A Lima man who was indicted on two counts of rape appeared in Allen County Common Pleas Court Wednesday.
Curtis J. Soles was indicted by the Allen County Grand Jury on two counts of rape charges (Felony 1).
According to the indictment, on or about June 1st, 2020 through November 20th, 2020, Soles engaged in sexual conduct with a minor.
Soles' lawyer submitted a motion to suppress a video containing an interview of Soles. The judge will now review the video and make a ruling on the motion at a later date.