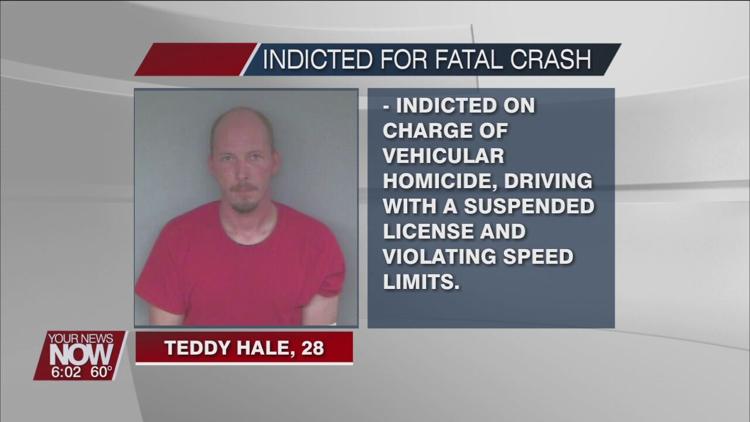 Mercer County Grand Jury has indicted 28-year-old Teddy Hale on one charge of Vehicular Homicide.
He is being held in jail on a $500,000 bond. On September 27th, the Celina Police Department says Hale failed to stop for a car and motorcycle that were stopped ahead of him. Hale hit the motorcycle and the driver of the motorcycle was ejected. She was taken to the hospital where she was pronounced dead.
Hale was also charged with misdemeanor counts of Driving with a Suspended License and Violating Speed Limits.