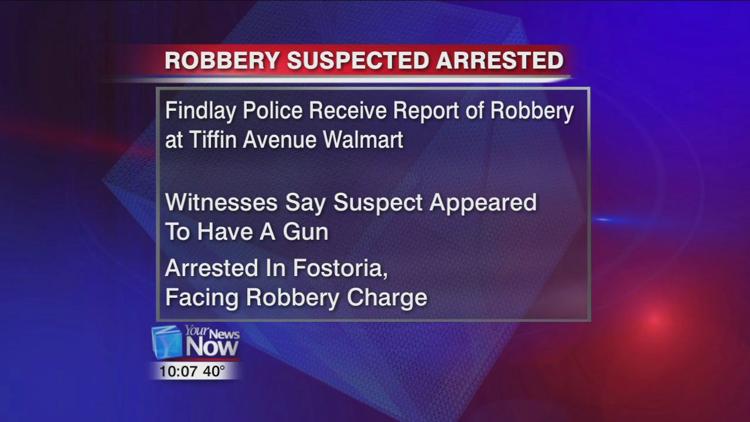 A man accused of robbing Findlay's Tiffin Avenue Walmart didn't get far.
According to the Findlay Police Department, they took a report of a robbery just before 2:30 p.m. Monday afternoon at the Walmart located at 2500 Tiffin Avenue. Witnesses say a man committed a theft from the store and was confronted by a citizen and an asset protection associate. He then appeared to be pointing a gun towards them from inside his pocket. He then fled the scene in a vehicle, that was stopped in Fostoria by the local police.
The suspect, identified as Jason Durst, was then placed under arrest by Findlay police and booked in the Hancock County Jail on a charge of robbery.