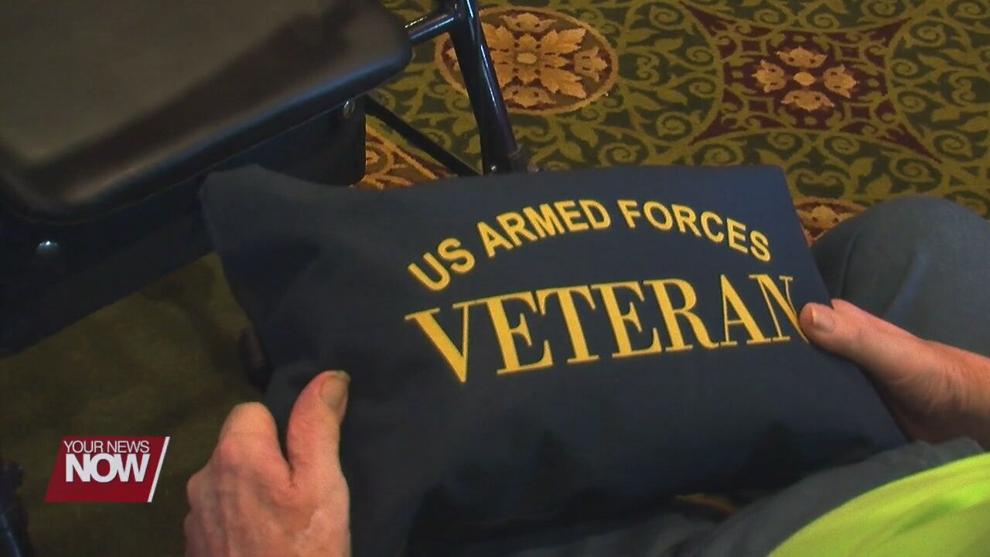 Christmas came early for around a dozen veterans in Ottawa on Friday.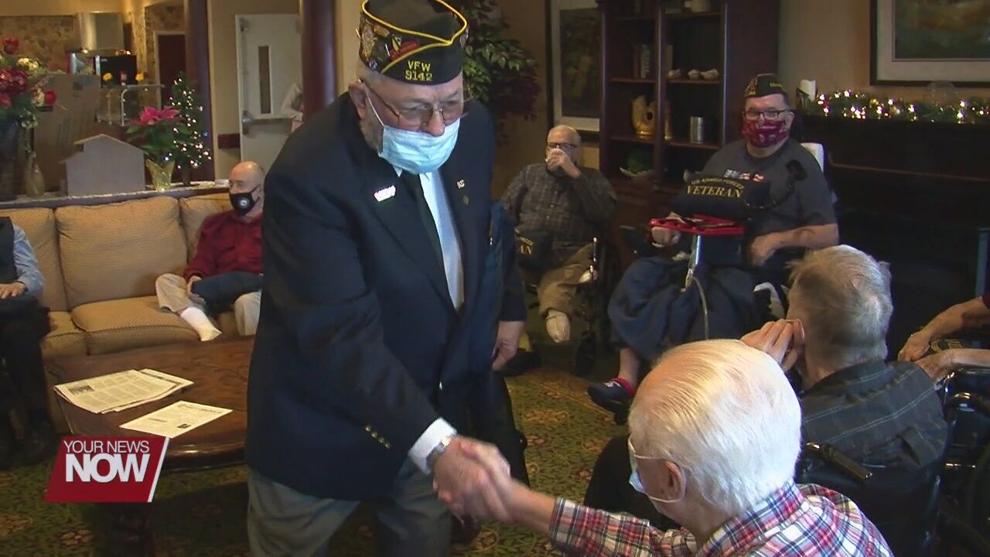 Veterans at the Meadows of Ottawa senior living center received Christmas gifts from the VFW Post 9142. Each veteran received a lumbar pillow for them to use.
For Carl Maag, the event has come full circle, because he use to give the gifts now he is getting them and he is glad that the Putnam County organization remembers their veterans at Christmas time.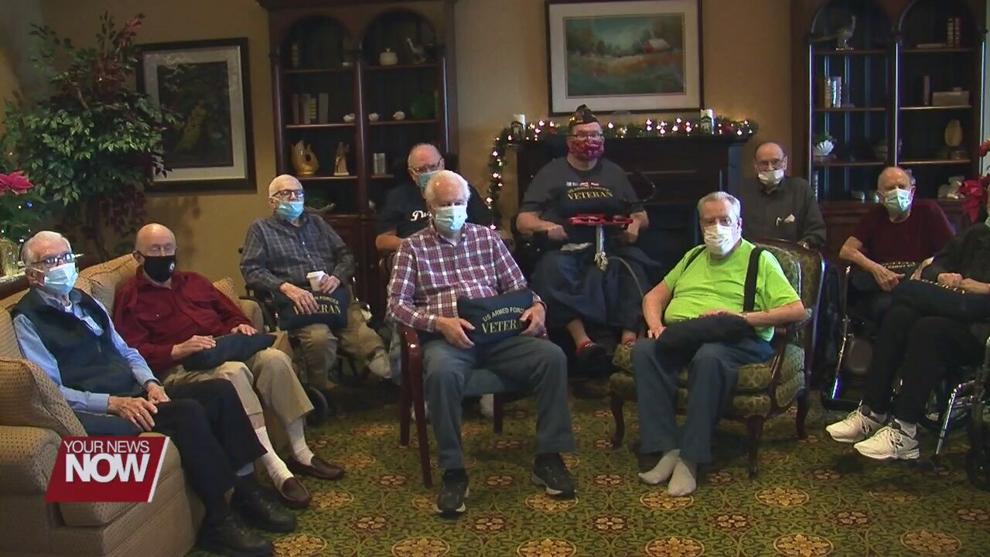 "I do have a good time here, I enjoy the people and the help is great and I like to tease them but I think they like to be teased a little bit and I enjoy it," commented Carl Maag, VFW Member and Veteran at Meadows of Ottawa.
The Meadows at Ottawa was just one of five stops in Putnam County the VFW makes, and they have been thanking veterans with a Christmas present for nearly 15 years now.