On Tuesday more than 50 community members united to honor the life of a young man who accidentally took his life late last year.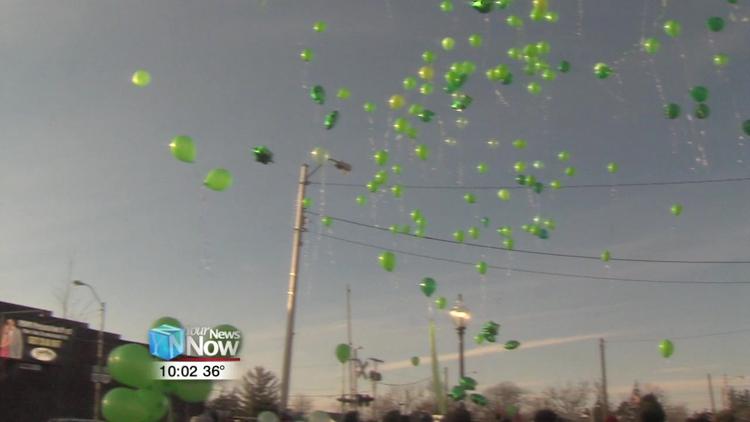 Community members, with balloons and streamers in hand, gathered at the outdoor amphitheater in Ottawa for Paint the Town Green, an event to honor Ty Conn, a former Ottawa-Glandorf High School student who accidentally shot himself in the woods last October.
Green balloons were released into the air and people wrapped streamers around poles and trees in downtown Ottawa to raise awareness around his death. Conn's mother, Lindy Schroeder said Tuesday's event truly honors her son's life.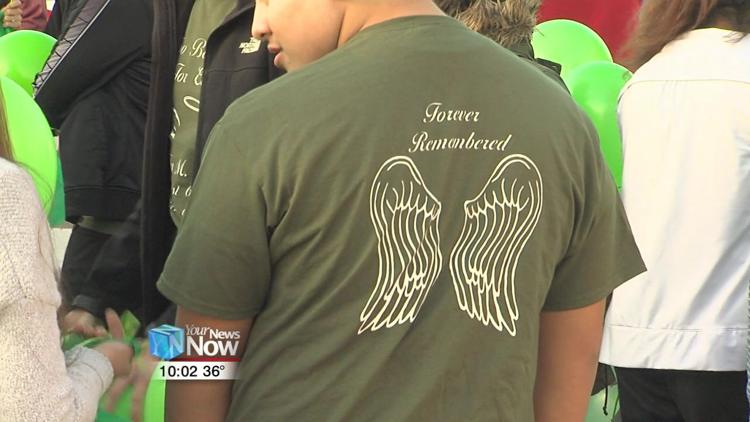 "St. Patrick's Day was Ty's favorite holiday and today marks the five-month mark of his passing," said Schroeder. "So with St. Patrick's Day coming up we figured we would paint the town green, and I think we did that."
Schroeder says she is grateful for all the support of the community and says she hopes to continue to raise awareness around her son's death.