We are getting closer to flipping the switch on our new transmitter site.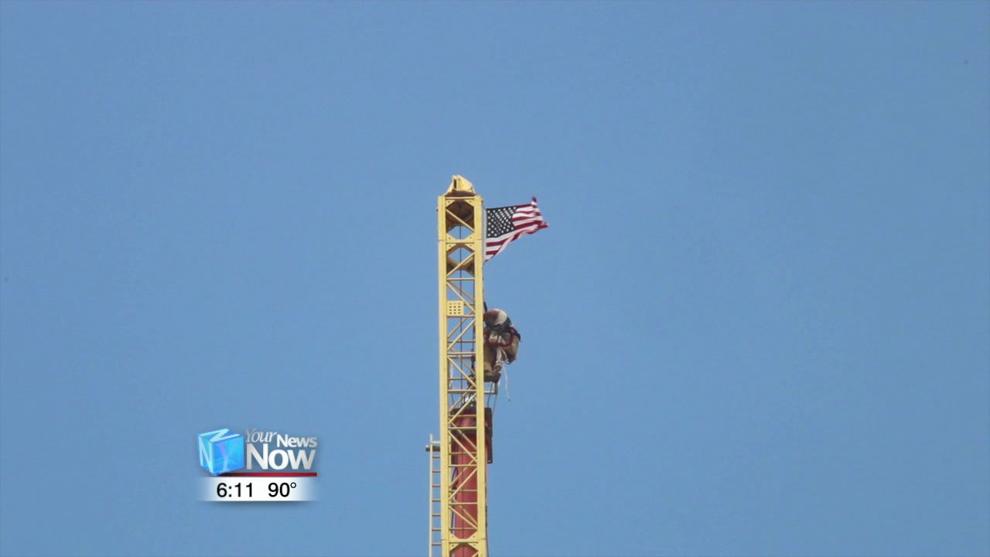 The second antenna, that's used for our ABC and CBS stations, was installed on top of the antenna installed Thursday for our NBC and FOX stations. Both antennas together weigh around 13,000 pounds. Crews still have a lot of work to do, but we are expecting to start testing the transmitters in the next couple of weeks before we officially start them up August 5th at 7 in the morning.
If you get our stations through an antenna, you will have to rescan your channels on August 5th to pick up our stations.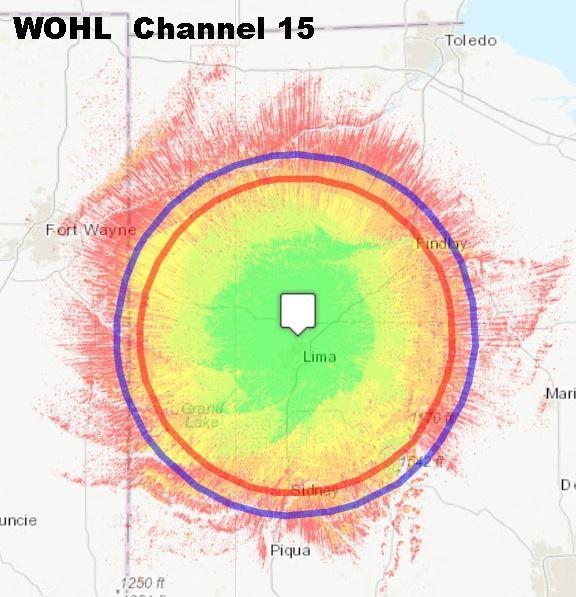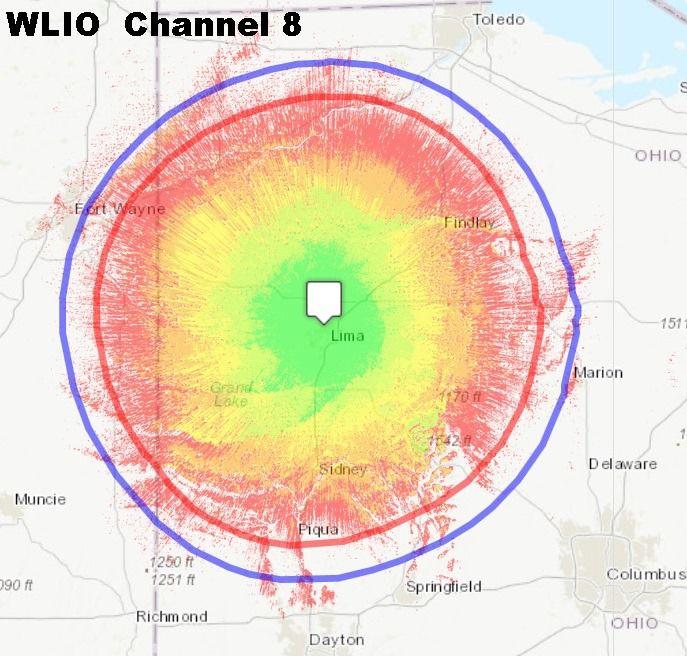 Circles represent the gain in coverage. The different color "splats" represent the predicted reception based on the FCC standard that the home viewer has the proper antenna at least 30' off the ground.
Green represents no problem with reception. Yellow may present a challenge if the home viewer uses the wrong antenna. Red represents an area where a home viewer needs to absolutely use the proper antenna for reception. Use of indoor antennas or reception of a VHF station on a UHF antenna is not F.C.C. approved.
Viewers should always remember, there are a lot of companies selling antennas which make claims which are misleading, or wrong.
If you need help with an antenna, please contact our technical staff at tech@wlio.com, or write to Engineering Dept, WLIO/WOHL Television, 1424 Rice Avenue, Lima OH 45805.